Maybe you're looking to do something a little different. Something more memorable and magical. I love catering to unique, quirky couples who aren't afraid of being out of the box. Here are three ideas that wowed me, guests adored and hopefully trigger some inspiration in you!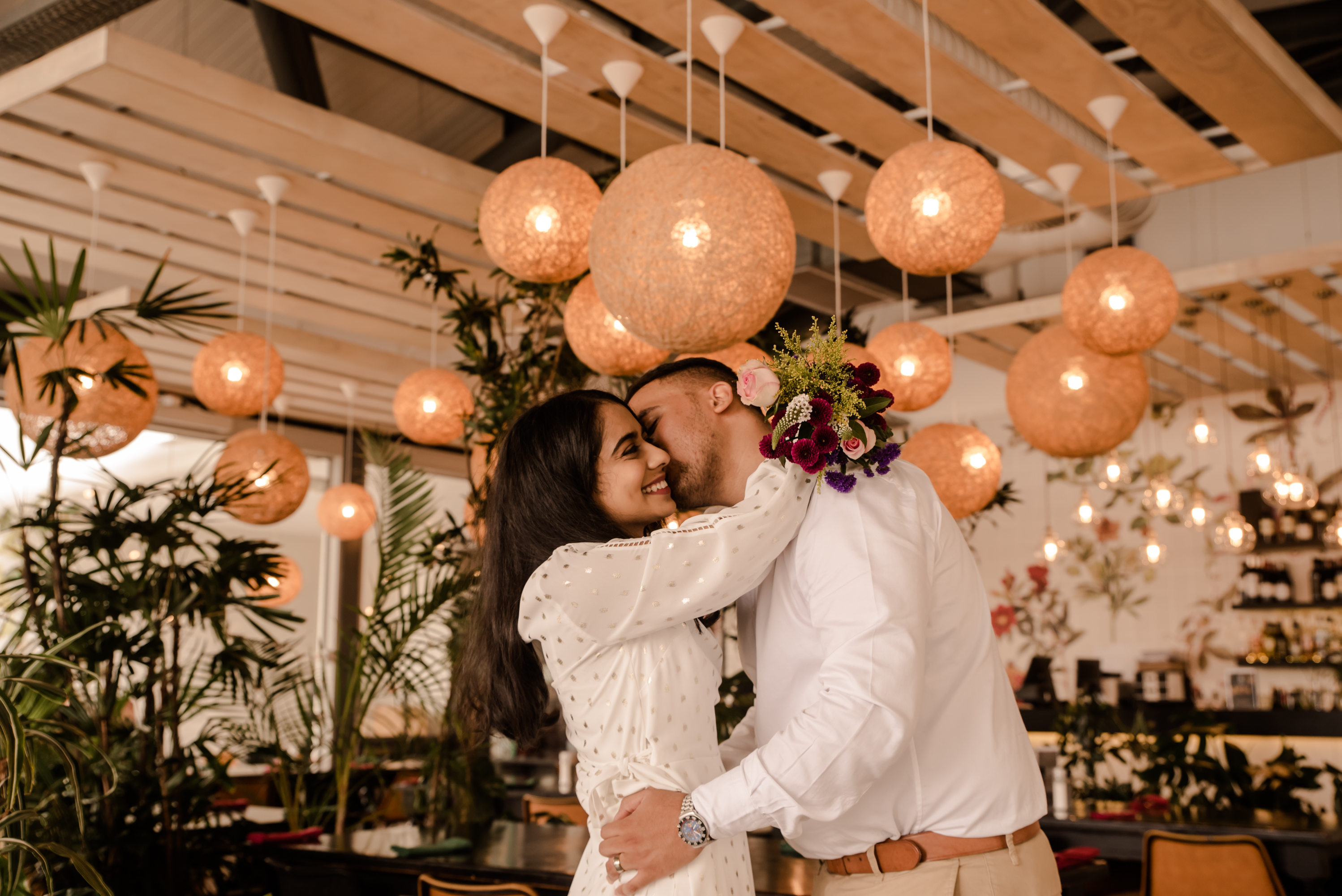 1. Getting married somewhere totally different + unexpected
Steven & Jules didn't want a conventional, over-the-top wedding. They wanted something intimate, low-key and true to themselves. So, they got married in a local, lush cocktail bar! And honestly, the location was FAR from disappointing…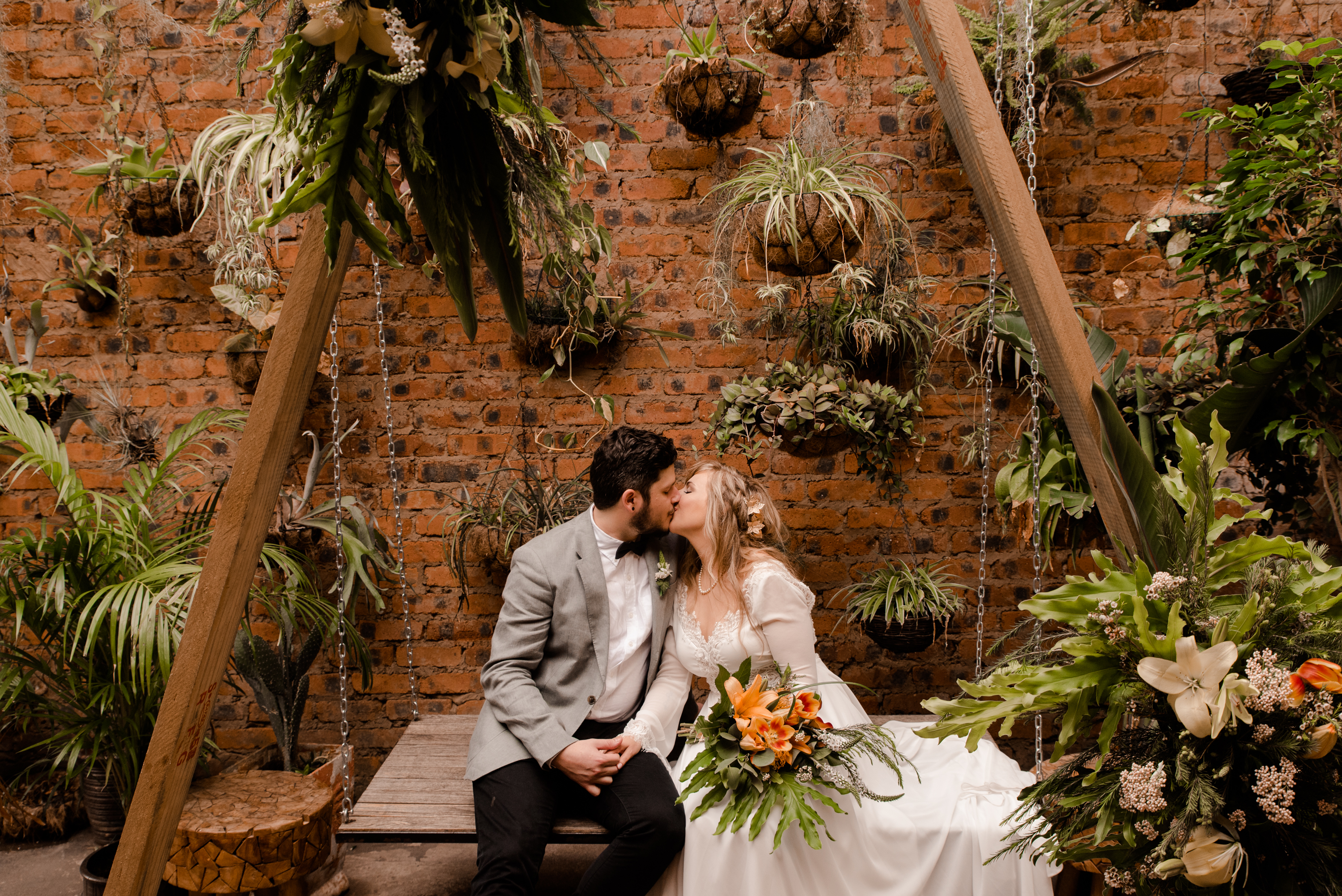 Having it at a well-run, aesthetically pleasing restaurant meant catering, drinks, decor + a snazzy venue were all sorted. Restaurants don't normally charge the same surge prices as traditional wedding venues do, and they're often less out the way for you and your guests. So you're really saving a buck but also making it memorable in its own charming way.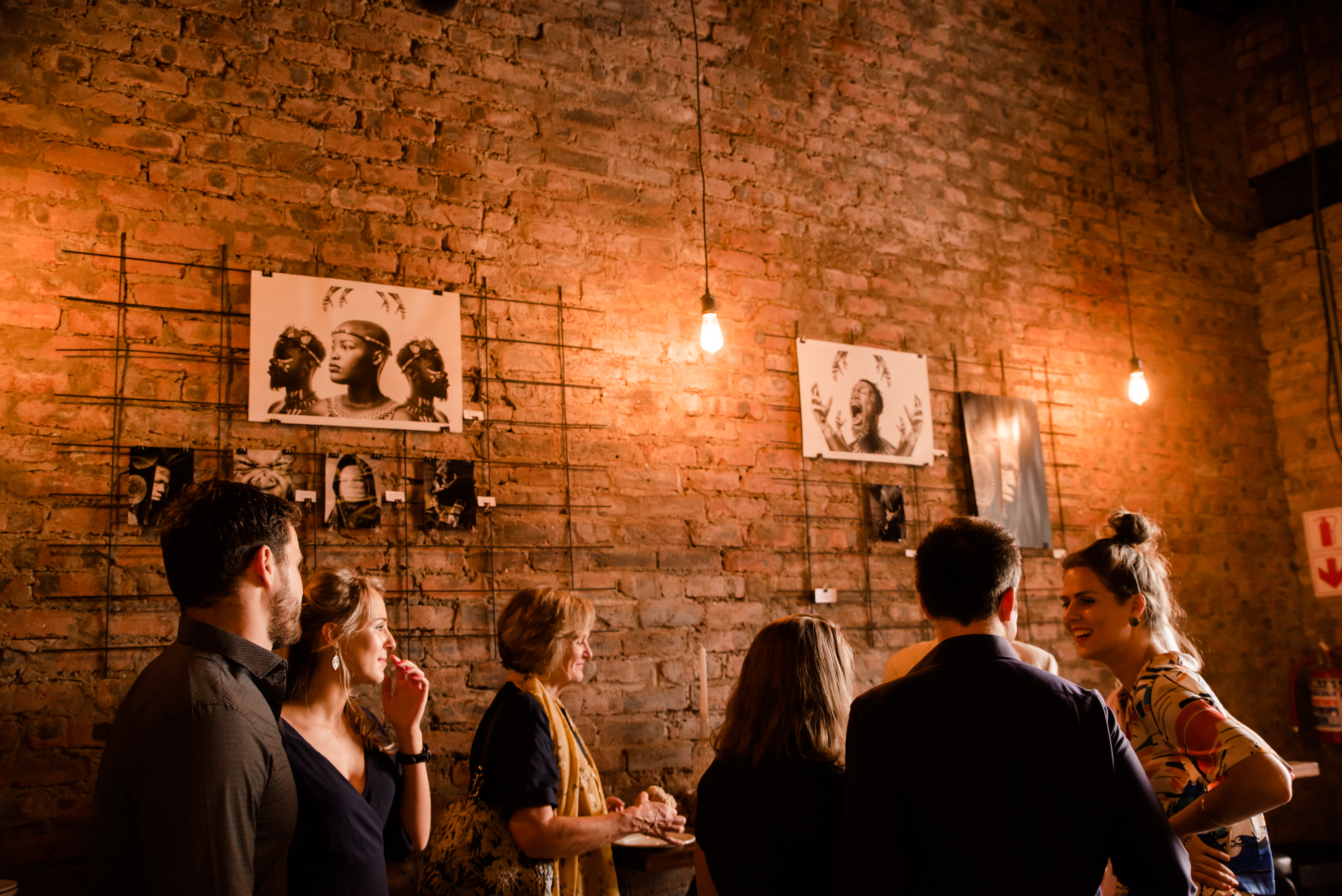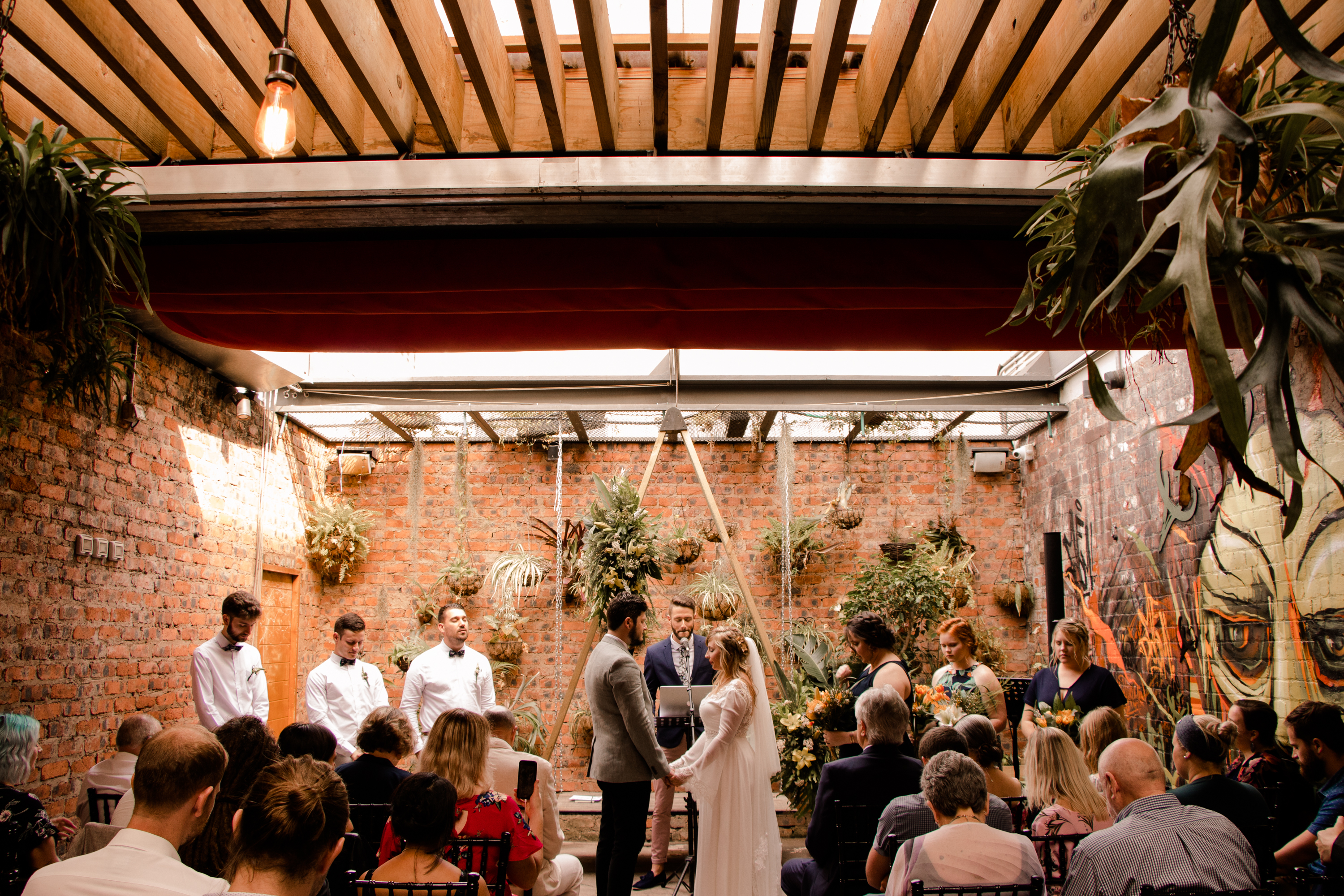 2. Thinking of a fun thing for your guests to do during your ceremony and reception
Everything about Ash & David's day was creative, soulful and fun! For starters, they got married in an art gallery (another fab idea for a location!) After their ceremony, while their guests helped themselves to coffee and donuts, they set-up an artsy paint by numbers. And it was a hit! Especially for the kids.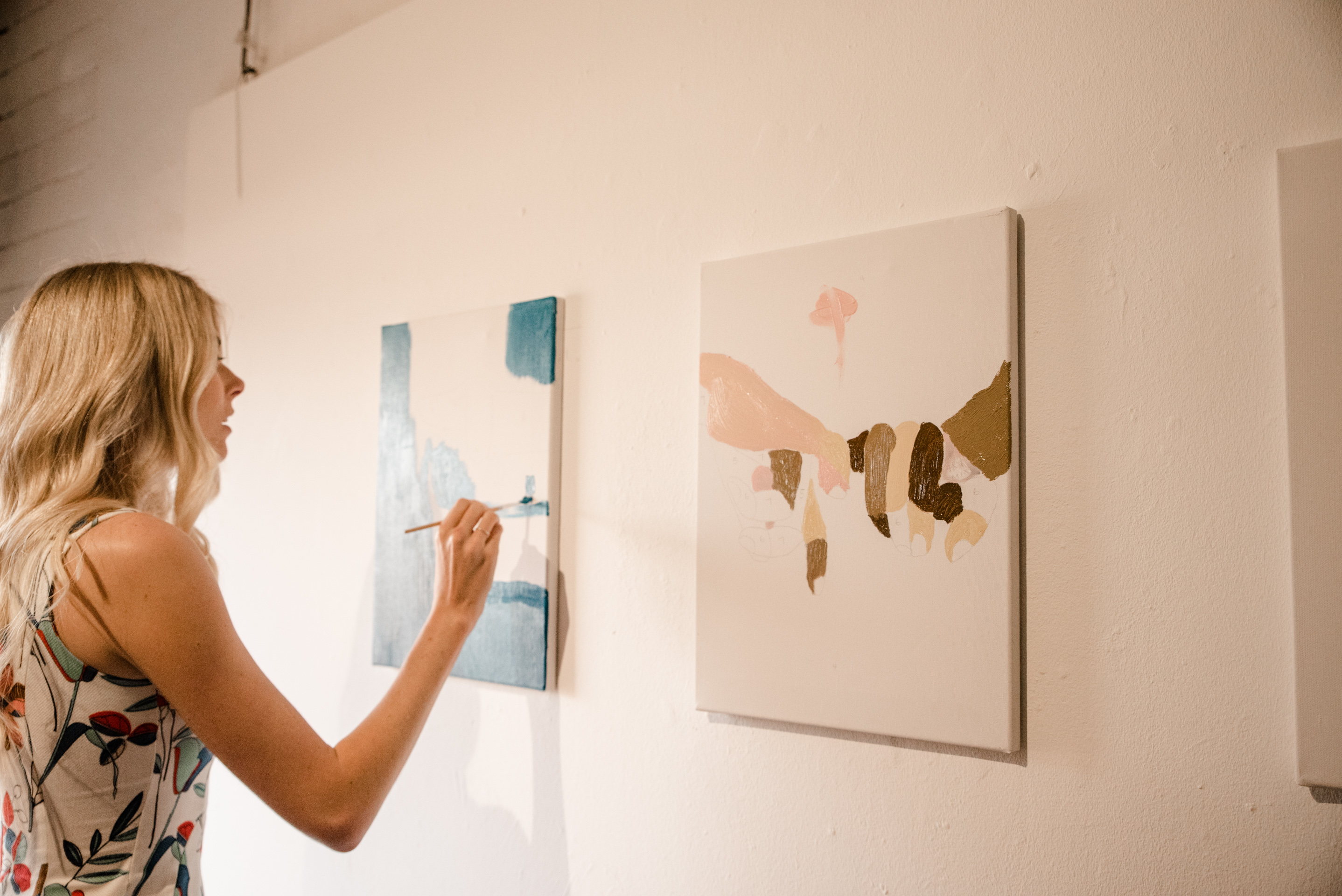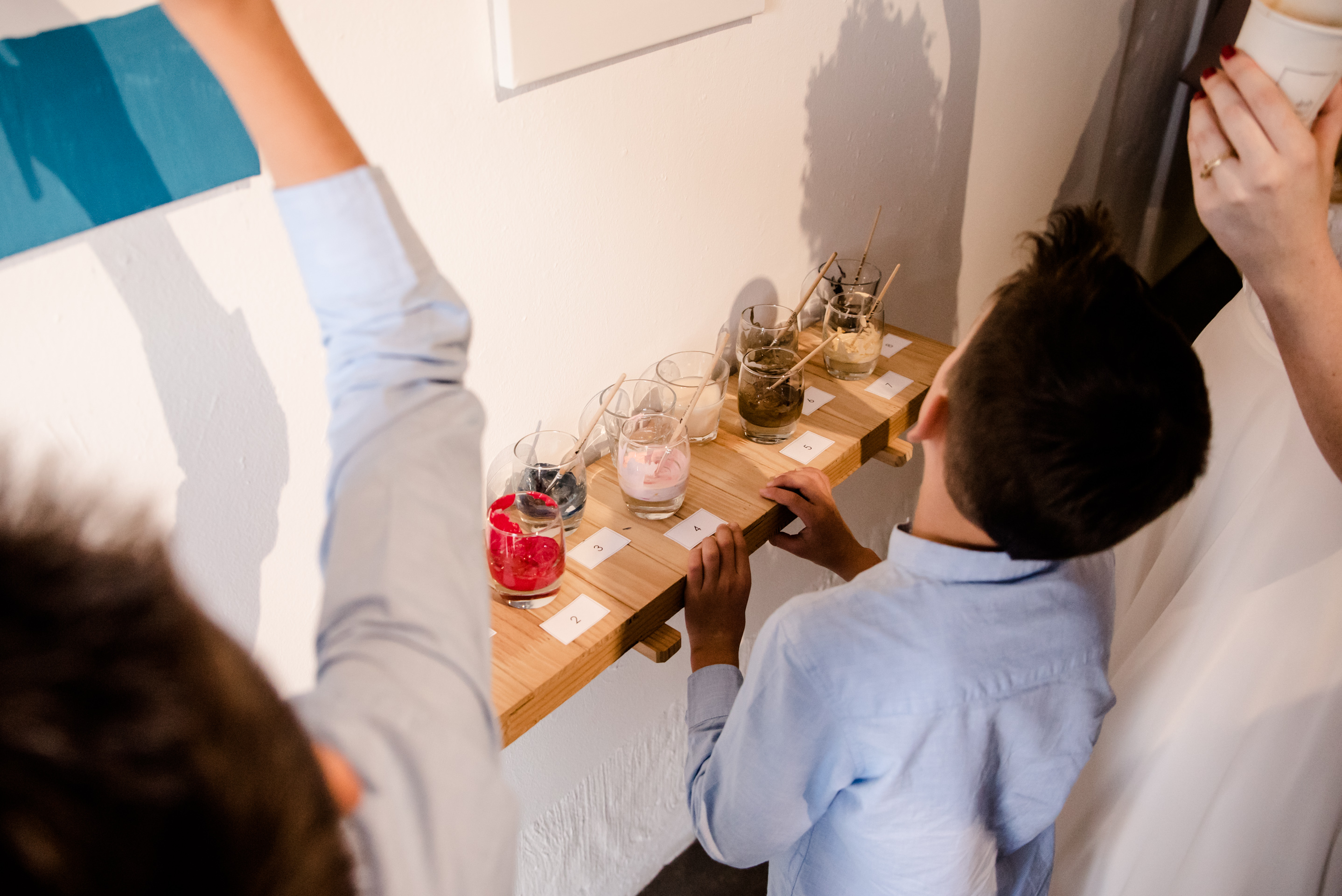 It was so true their nature and interactive – and it made my nostalgic, inner-child sing. Something like this isn't forceful, hard to set-up or cheesy. Bonus: you get to take the artwork home as a sentimental keepsake from the day.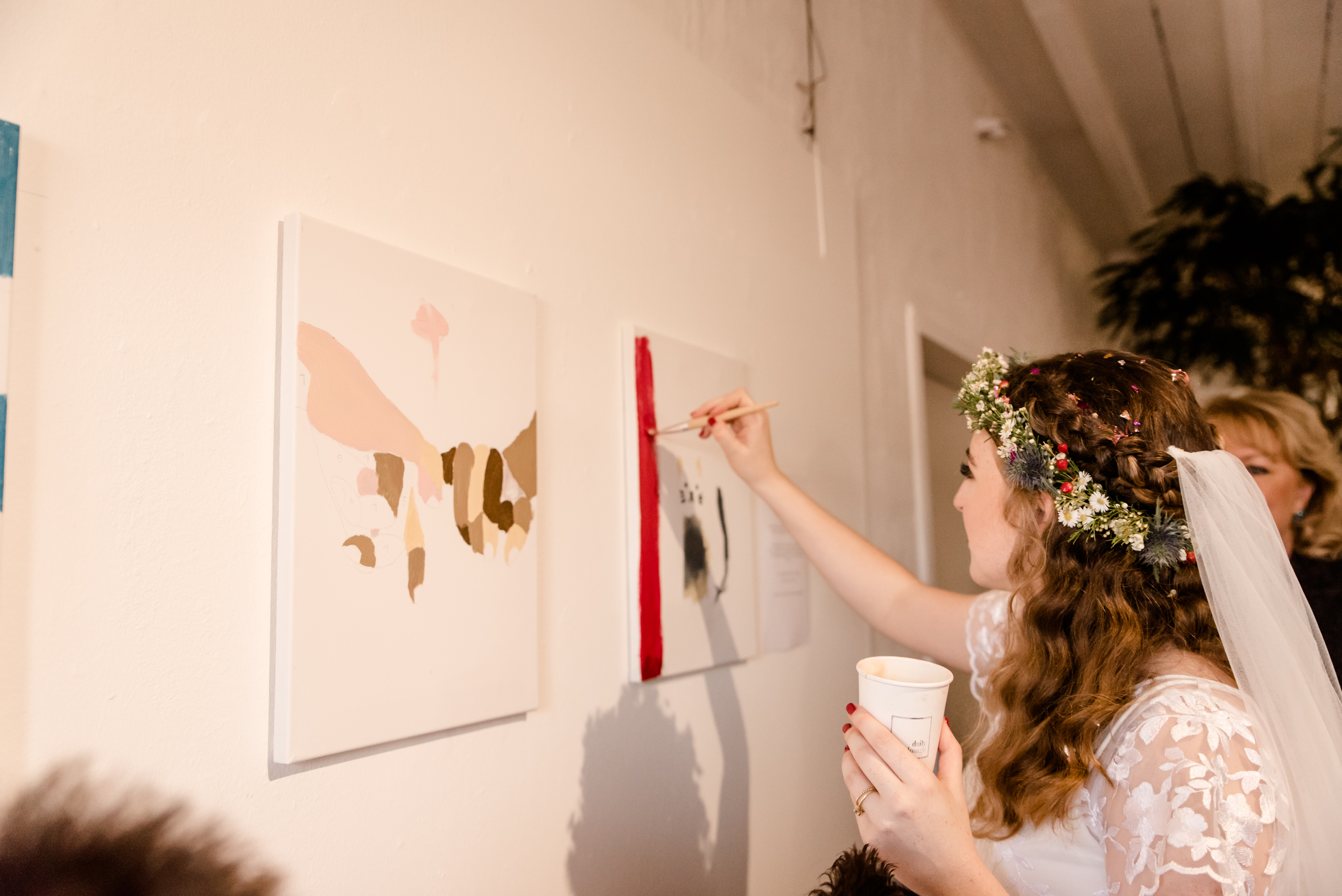 3. Who doesn't like tasty picnic food?
Alex & Robyn didn't want to have a late or traditional reception, so they had the sweetest picnic set-up just after their I do's. Their baskets were brimming with fancy cheeses, dips, breads and fillings. And the guests were totally delighted by the variety and novelty.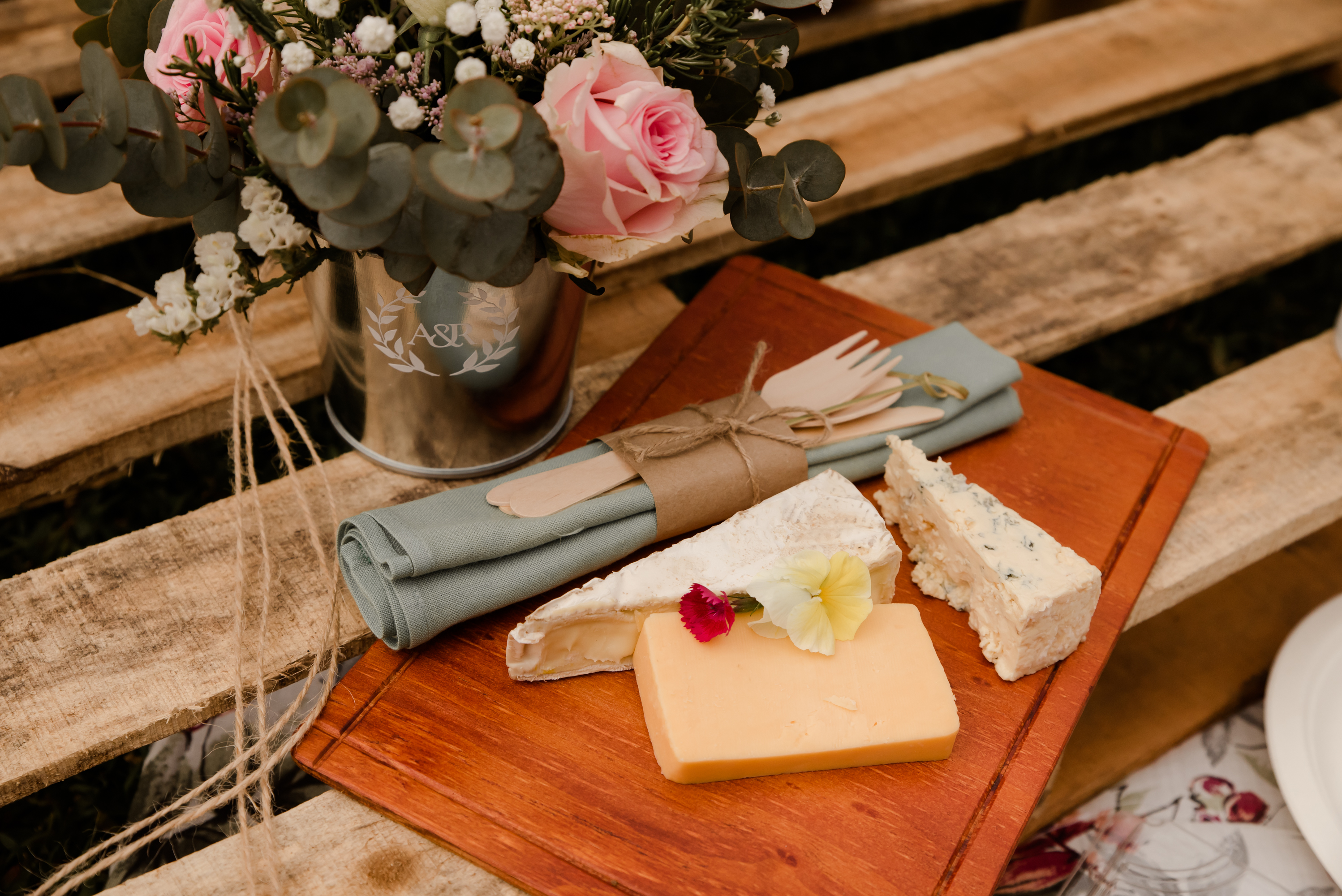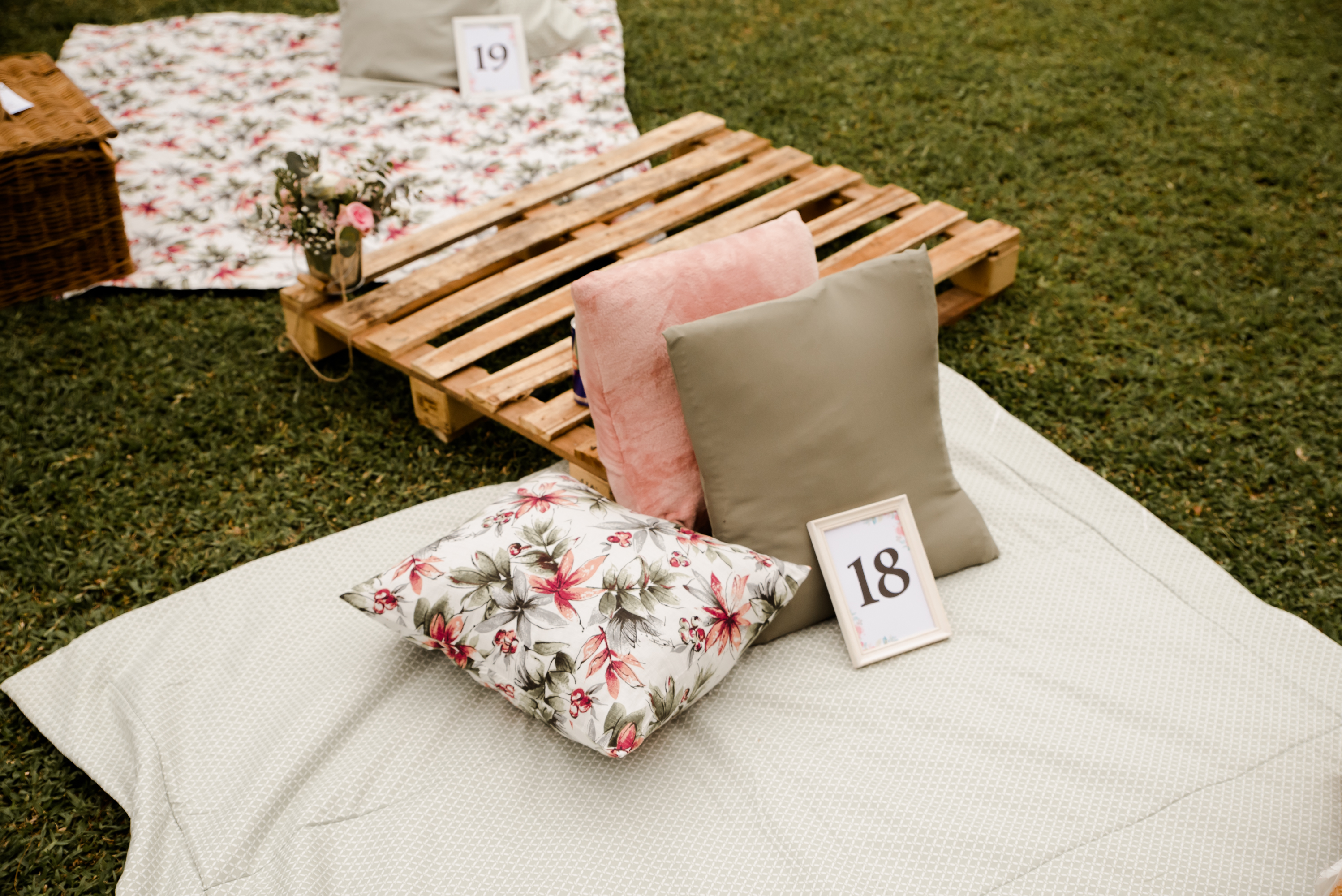 Of course, something like this can feel totally weather-dependent. But if you're planning to get married in non-rainy time of year, you should be in the clear for this creative idea! Providing some comfy, cute seating like this will make it feel intimate and easy for your guests to sit and eat together.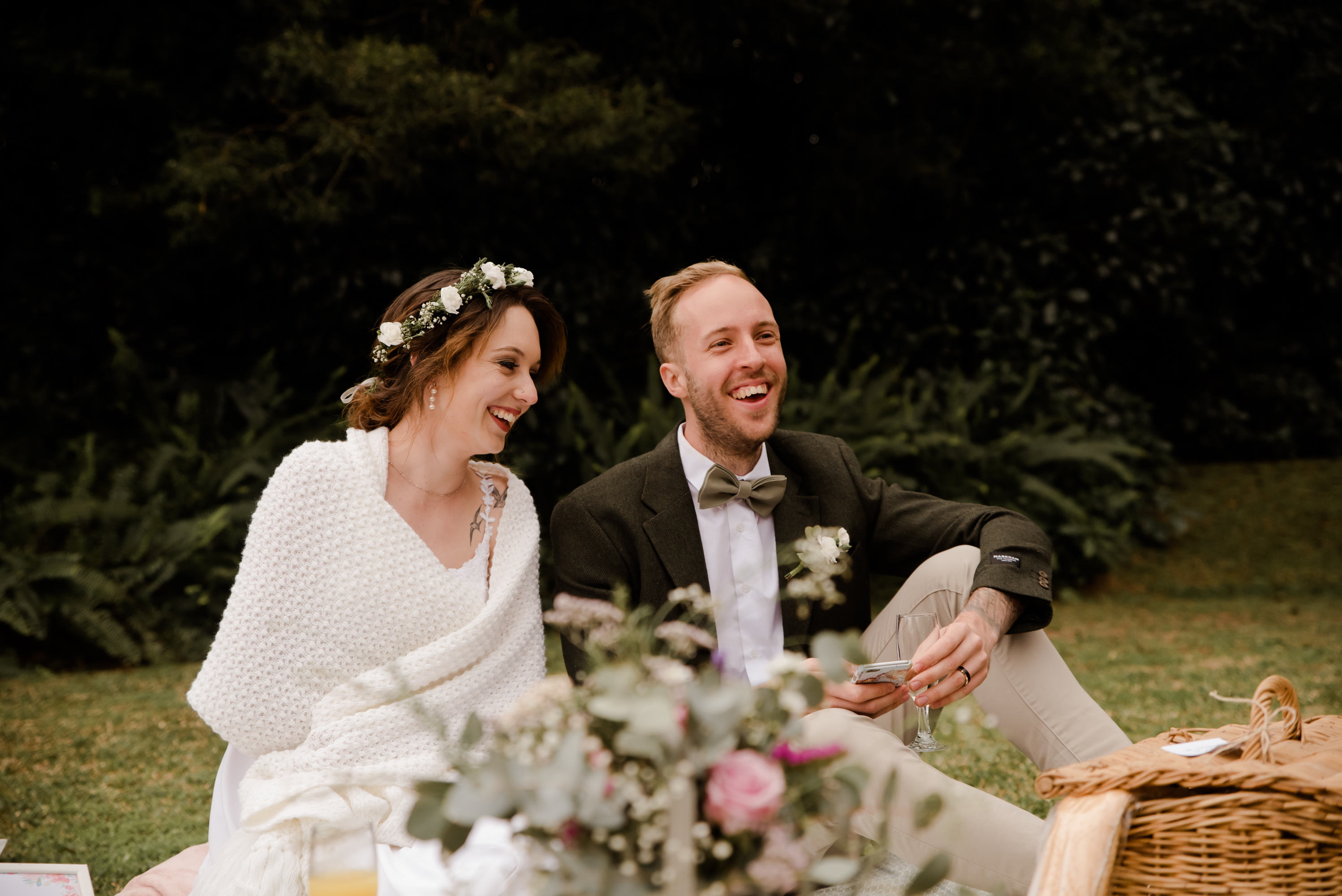 BONUS: Your cake doesn't have to be a cake
Not a fan of conventional cake? Simone & Pierre ordered a tower of donuts from Krispy Kreme. Steven & Jules had a lavish-looking pancake-cake. Krystle & Cam had some gooey-chocolate brownies. How could sweet, tasty things ever flop or go to waste?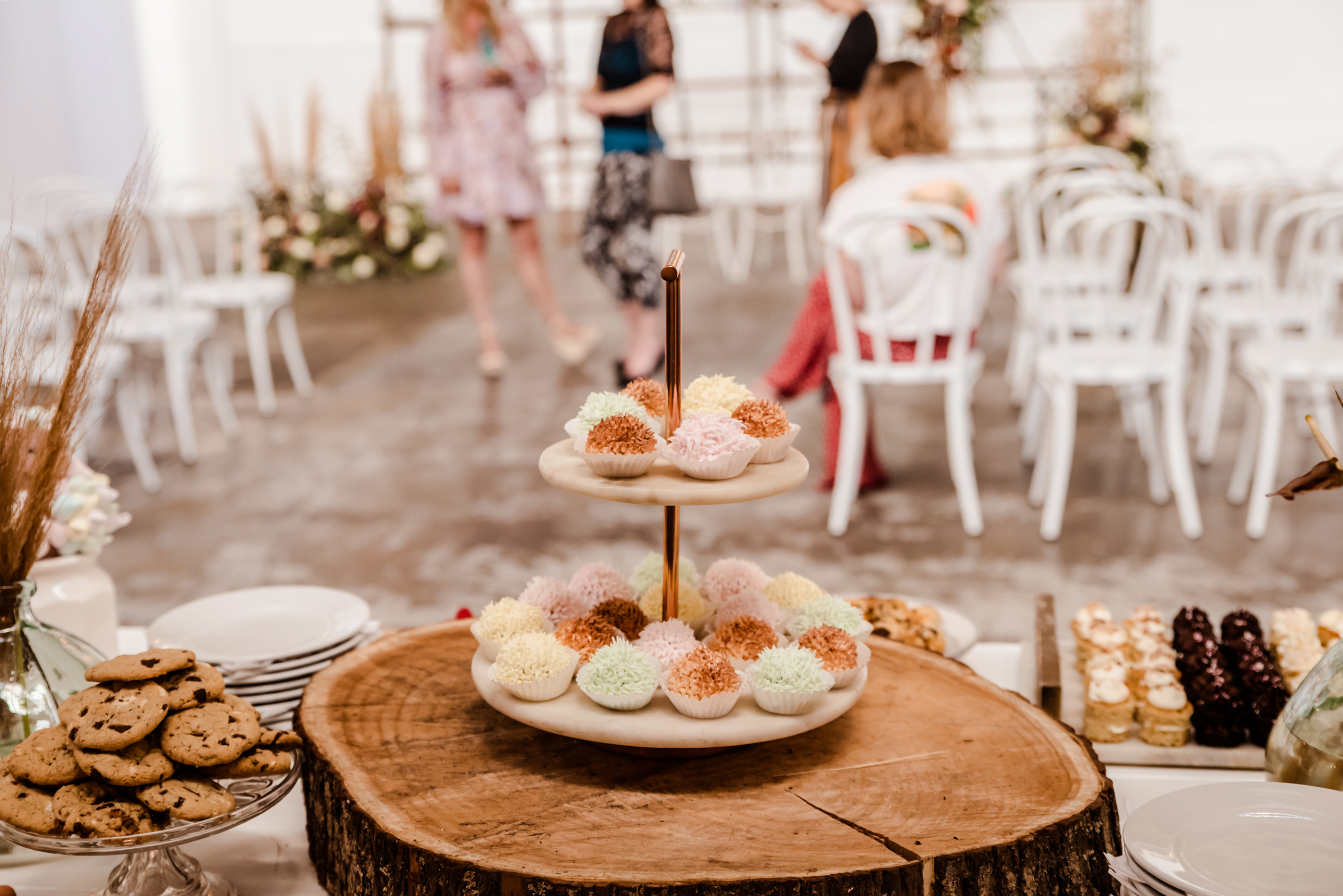 I hope these unique ideas sparked some inspiration for you! They've certainly inspired me for my own wedding one day. At the end of the day, your wedding day is totally up to you. It's about what you and your other half love and like! Maybe it's a having a pinata or popcorn, there are no rules. What memorable, interesting things have you seen other couples do?