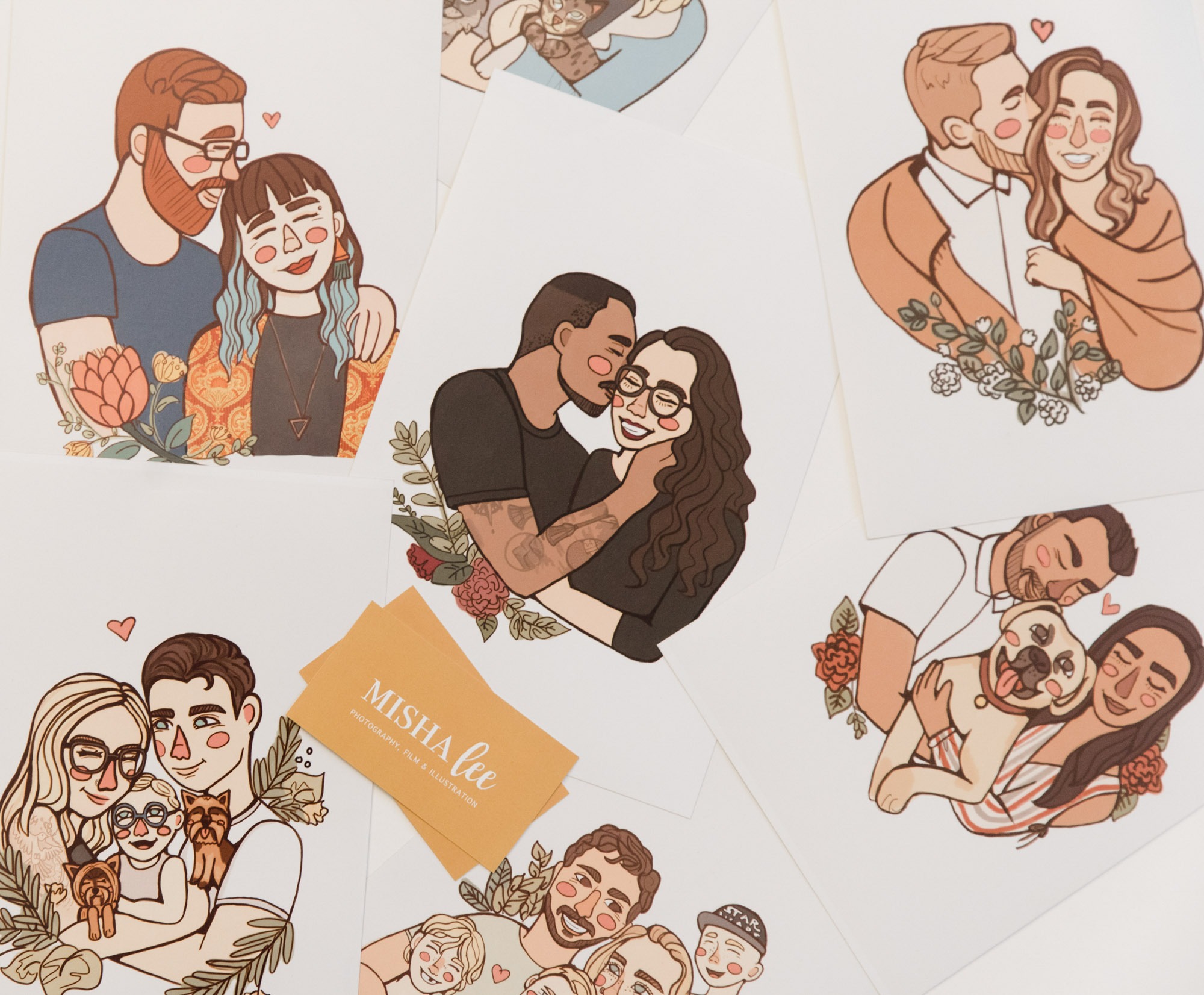 Ever since I was a little, I played with pencils & paints. Art has always been a sweet escape. But more so, I started to love creating for other people. And one day, the penny dropped. I couldn't keep this little love hidden anymore. As of 2018, I now offer custom-made, hand-drawn portraits alongside my photography.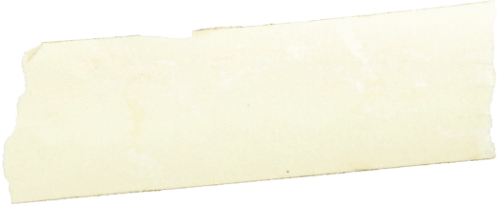 HAND-DRAWN WITH LOVE & CARE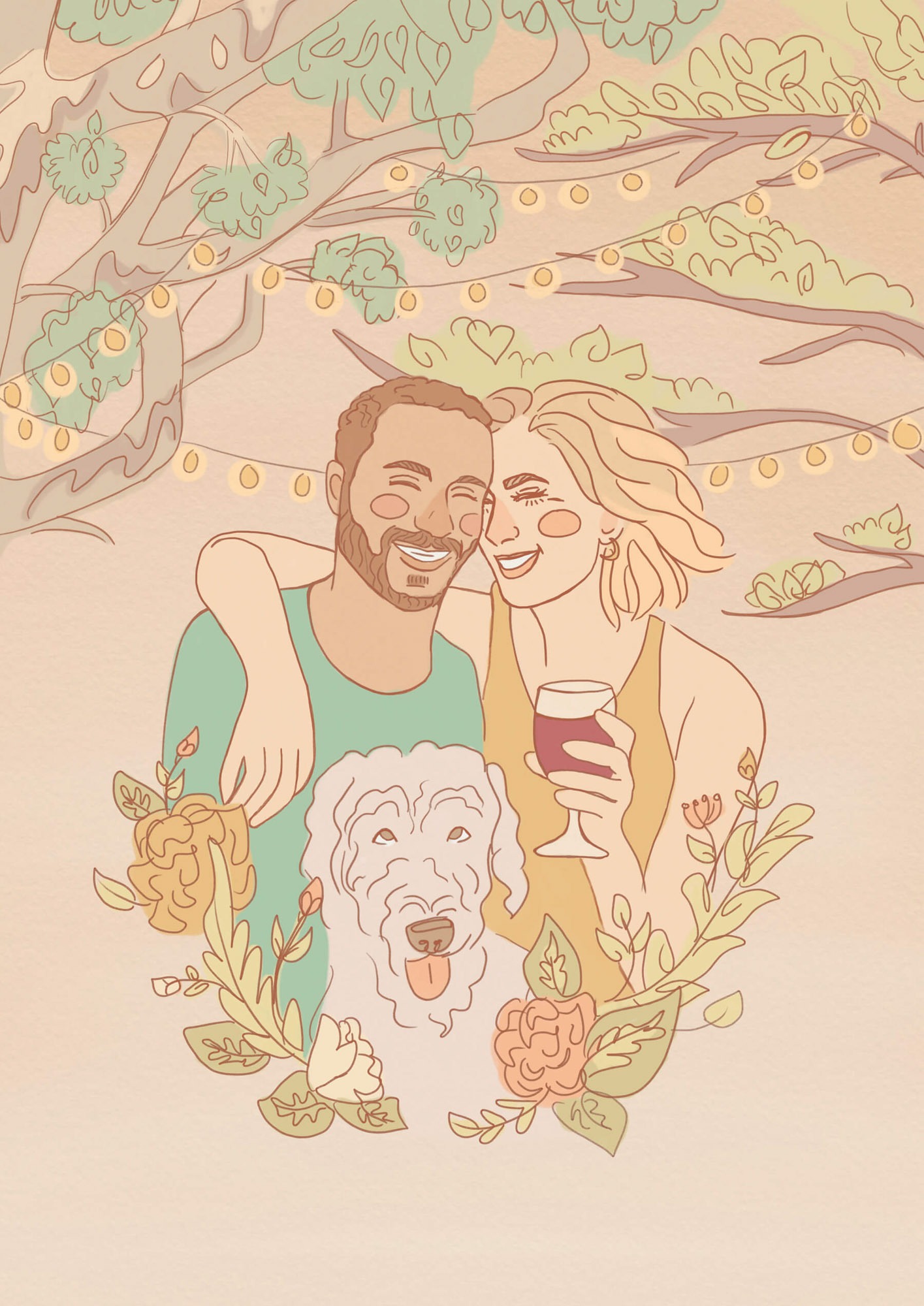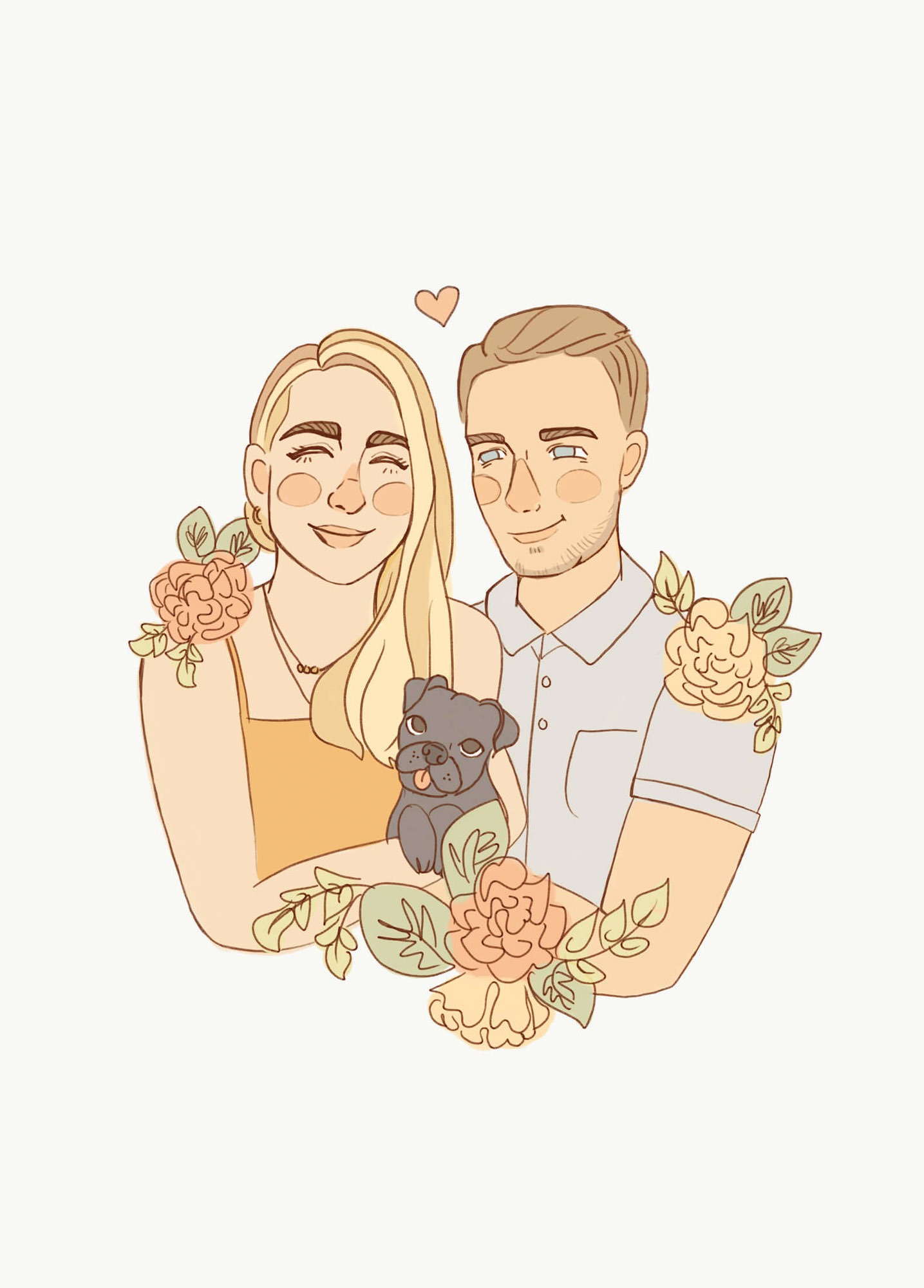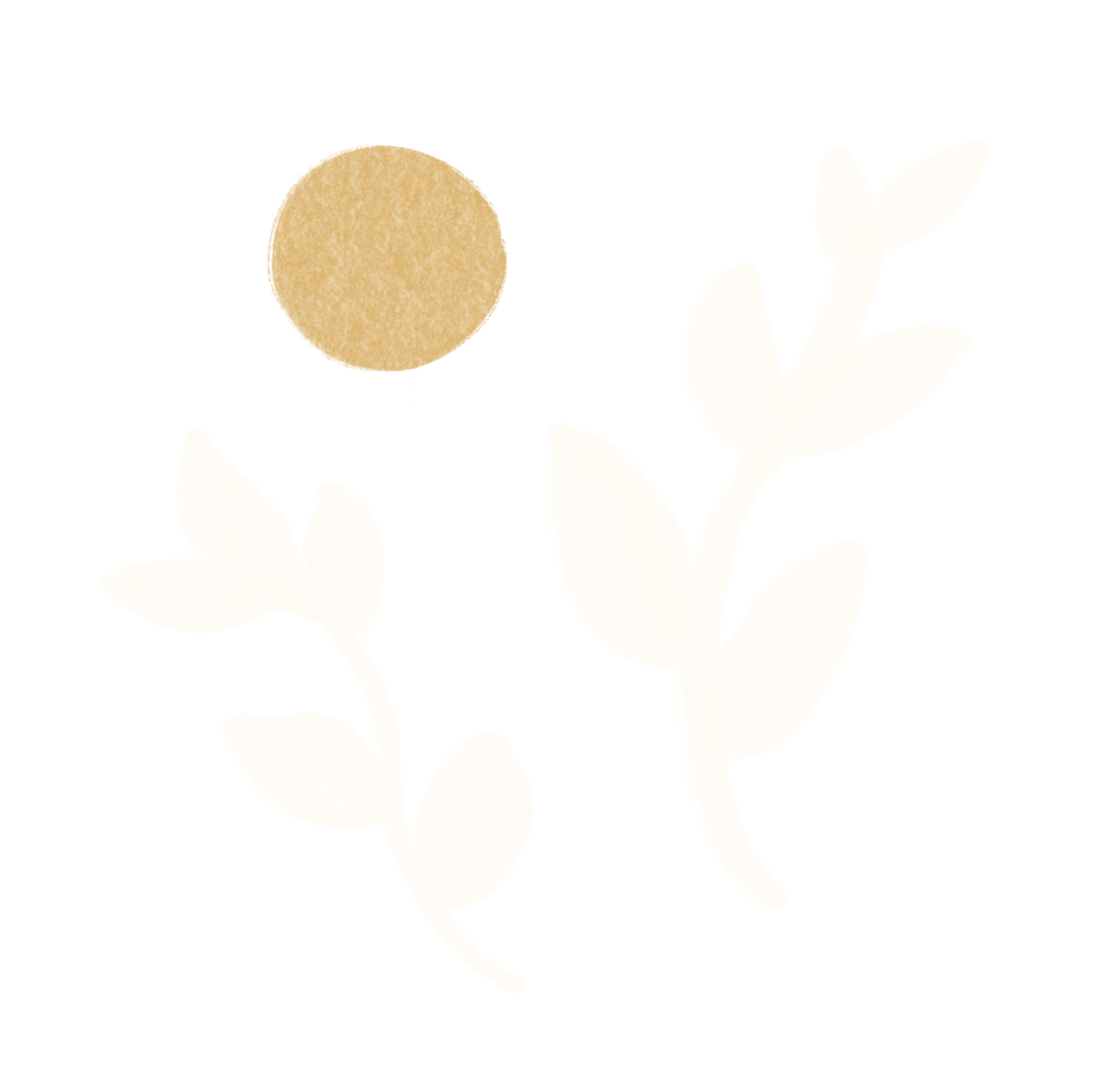 ART THAT CELEBRATES YOU & YOUR LOVE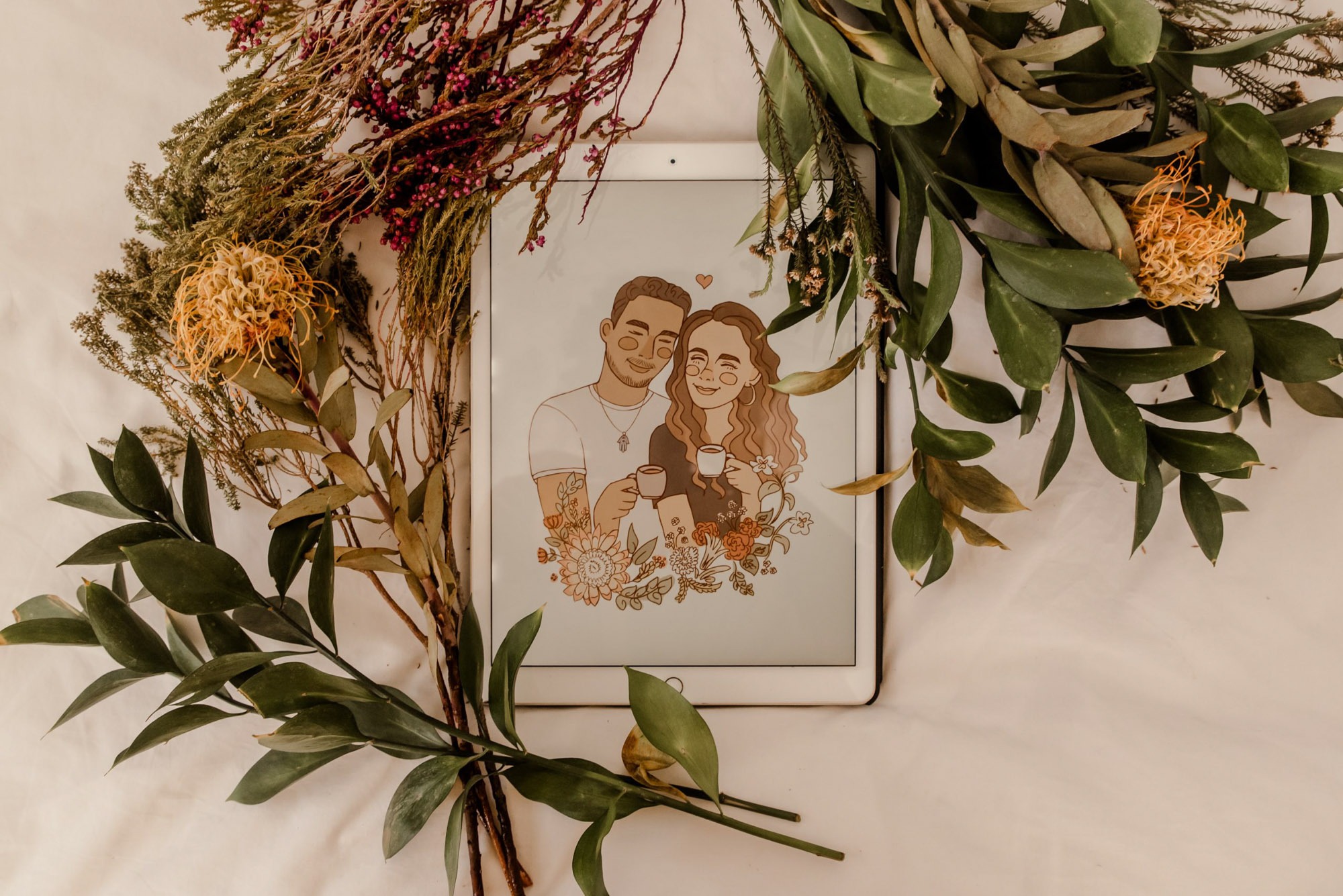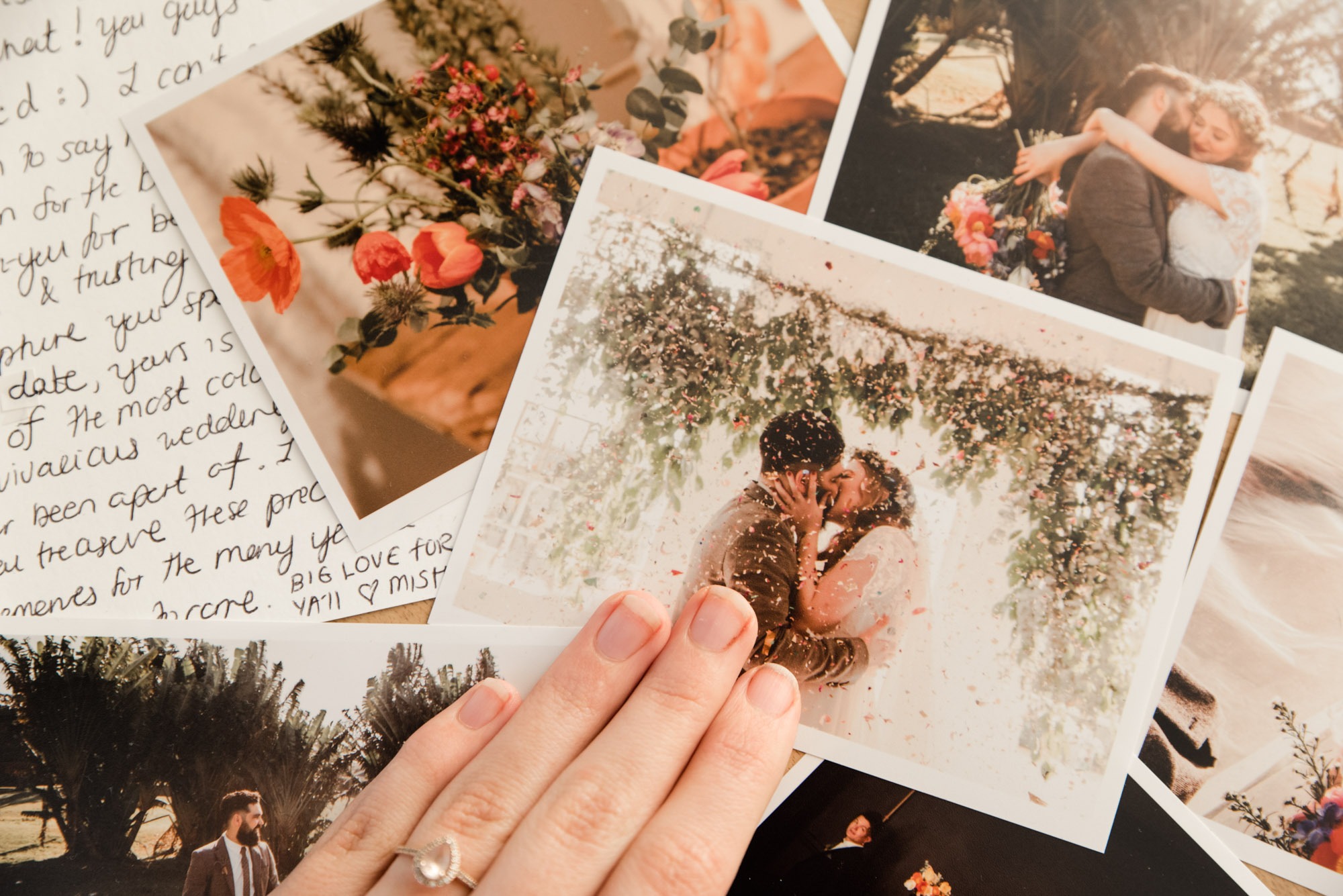 Send Me Your Pretty Pics!
Send me all your pics that best capture you or the person you'd like me to draw!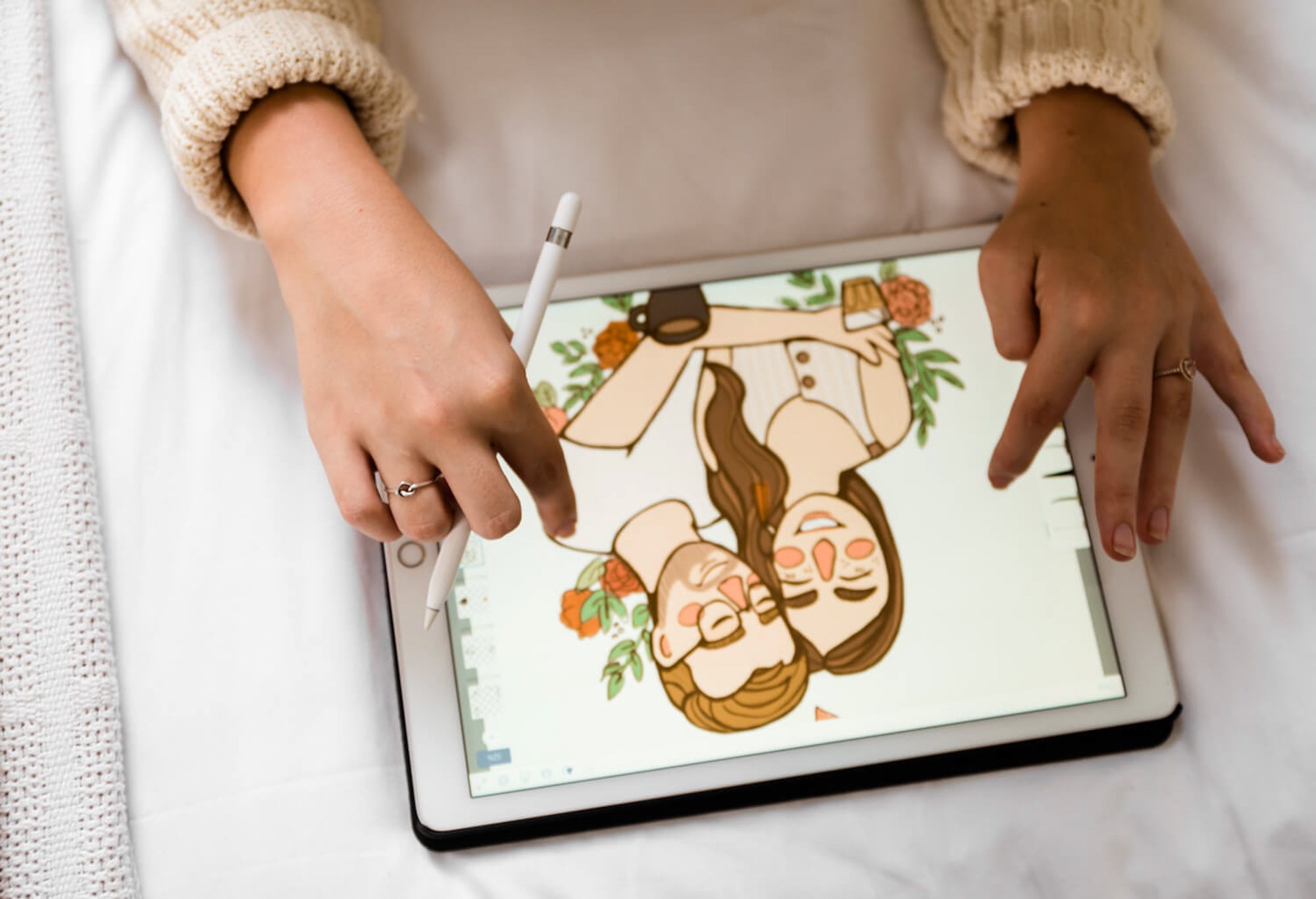 You have two review windows to ask for any tweaks to your final piece.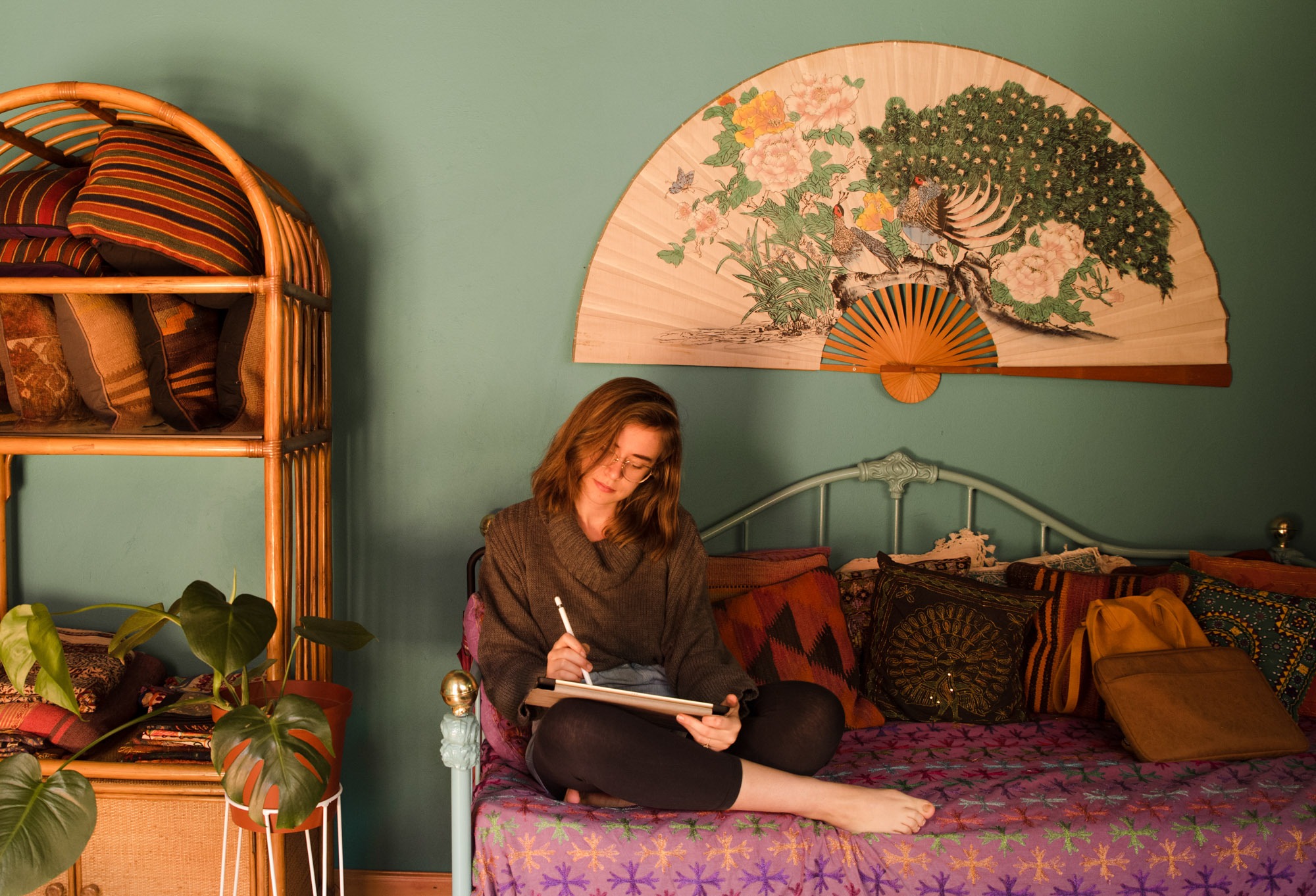 Hassle free! All illustrations are digitally delivered straight to your inbox in an A2 resolution, really for printing!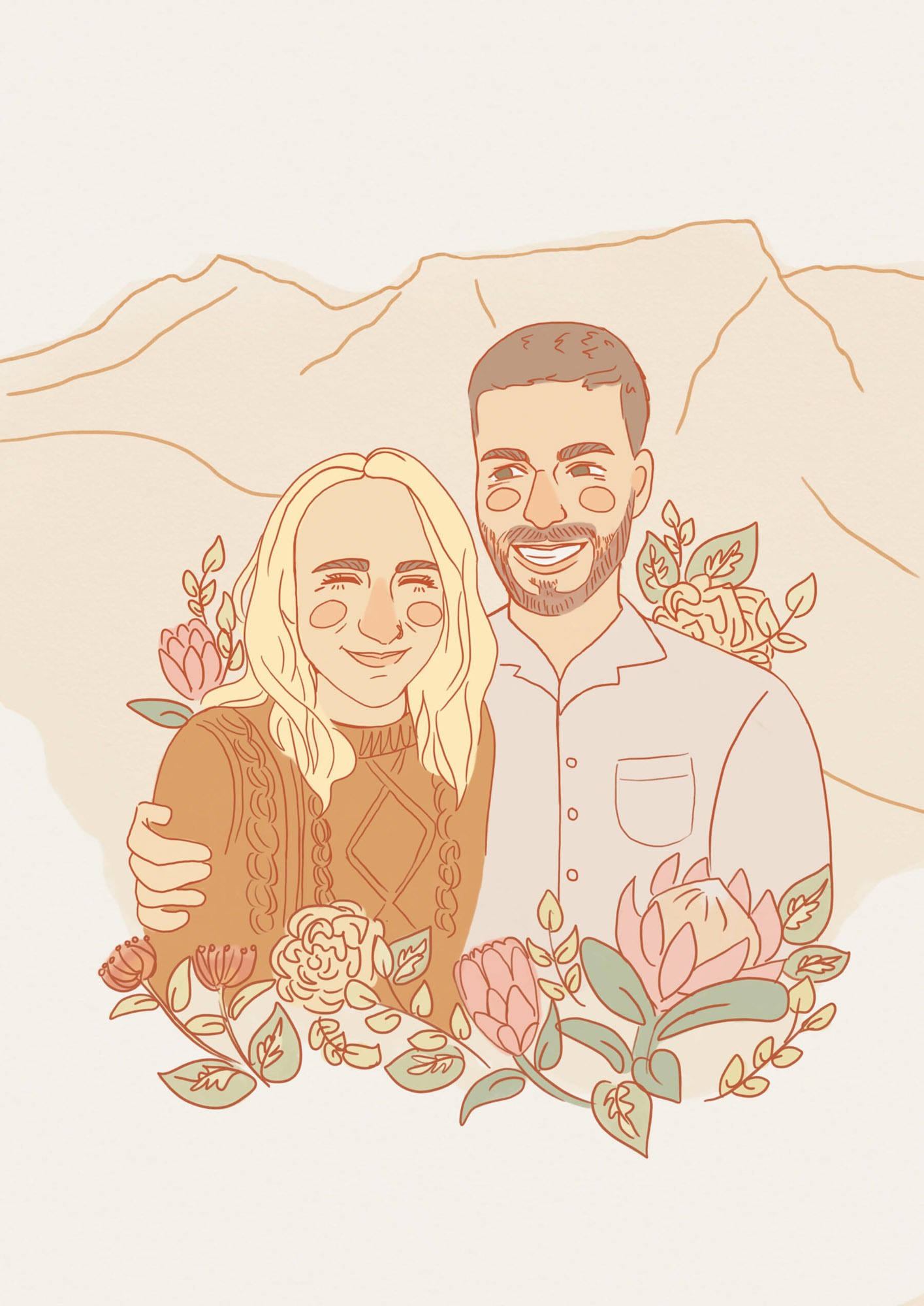 FREE FOR ALL MY WEDDING CLIENTS
Yeah, you hear me! I've included a complimentary illustration in all my wedding packages for you! A fun addition for your invites, wedding stationary or your home!
BOOK A SHOOT; YOU GET A GIFT VOUCHER
With every photoshoot you book with me, you get an additional voucher that goes towards your next illustration order, on me!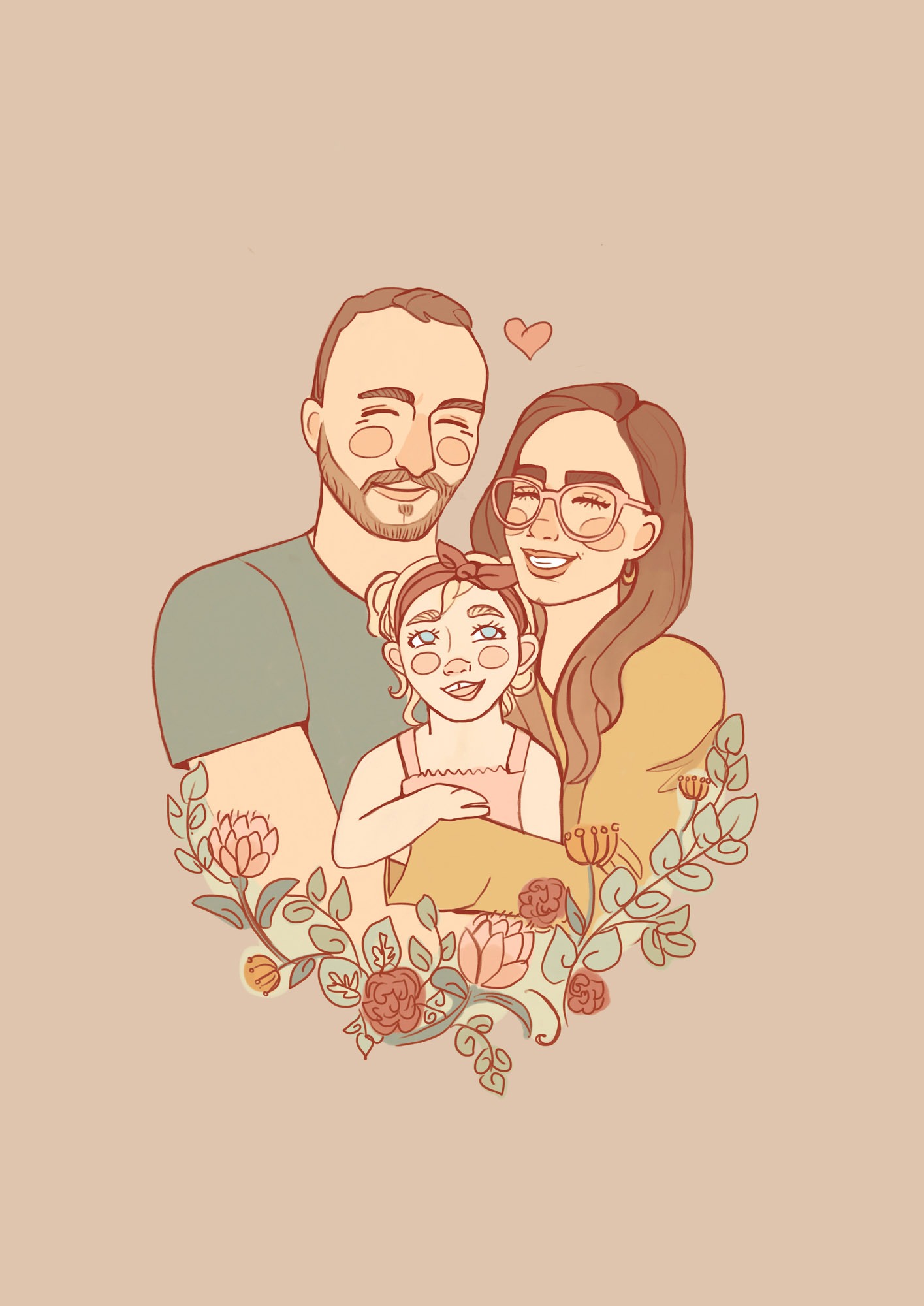 I'VE DRAWN OVER 500 PEOPLE
Shucks, it's true! Over the past three years, I've been honoured to draw for so many humans, so don't worry you're in good hands!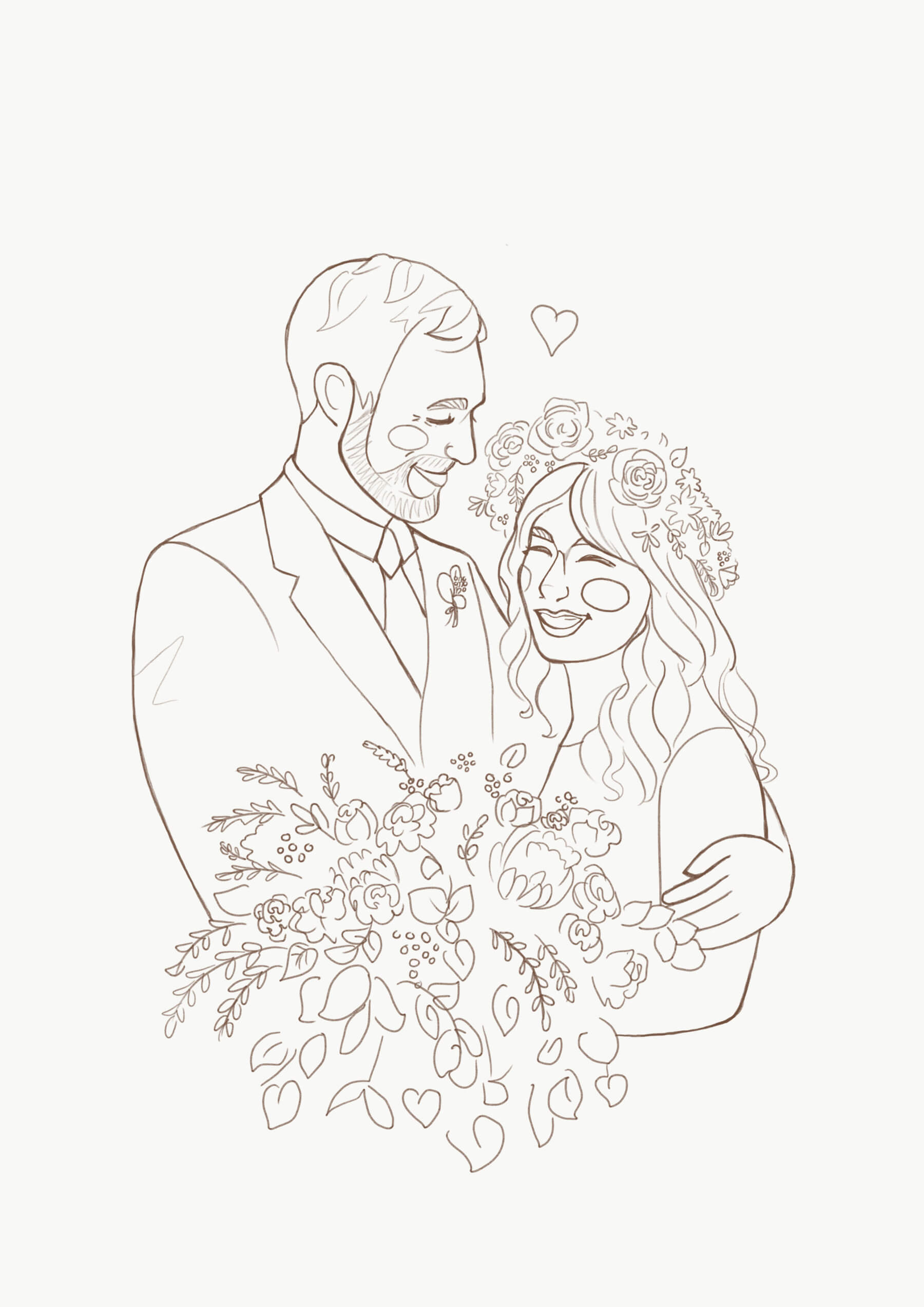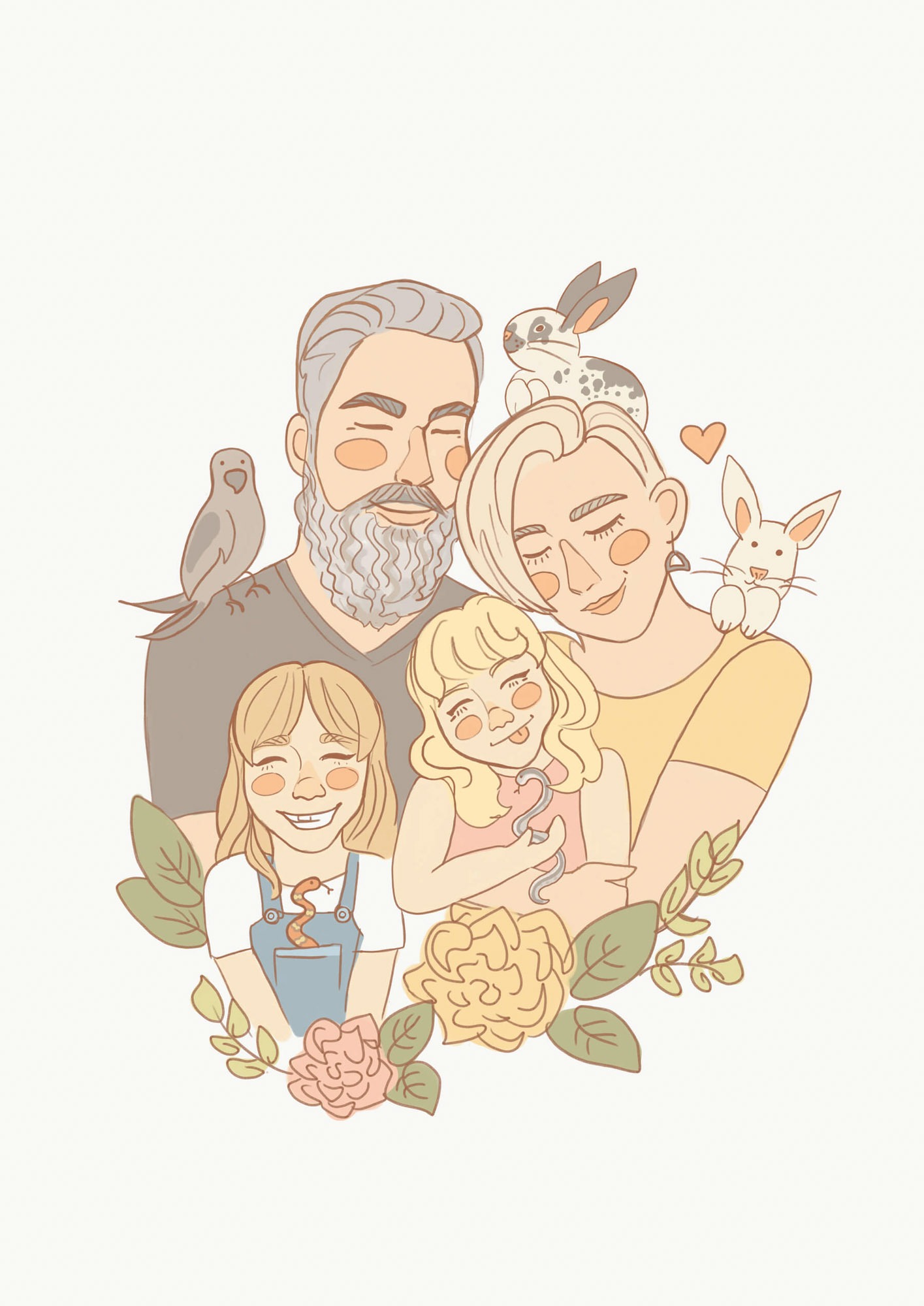 For all the minimalists out there, your black & white illustration is priced per person comes with up to three complimentary pets & two review windows.
Your quirky illustration in colour is priced per person comes with up to three complimentary pets, two review windows & two optional colour backgrounds.