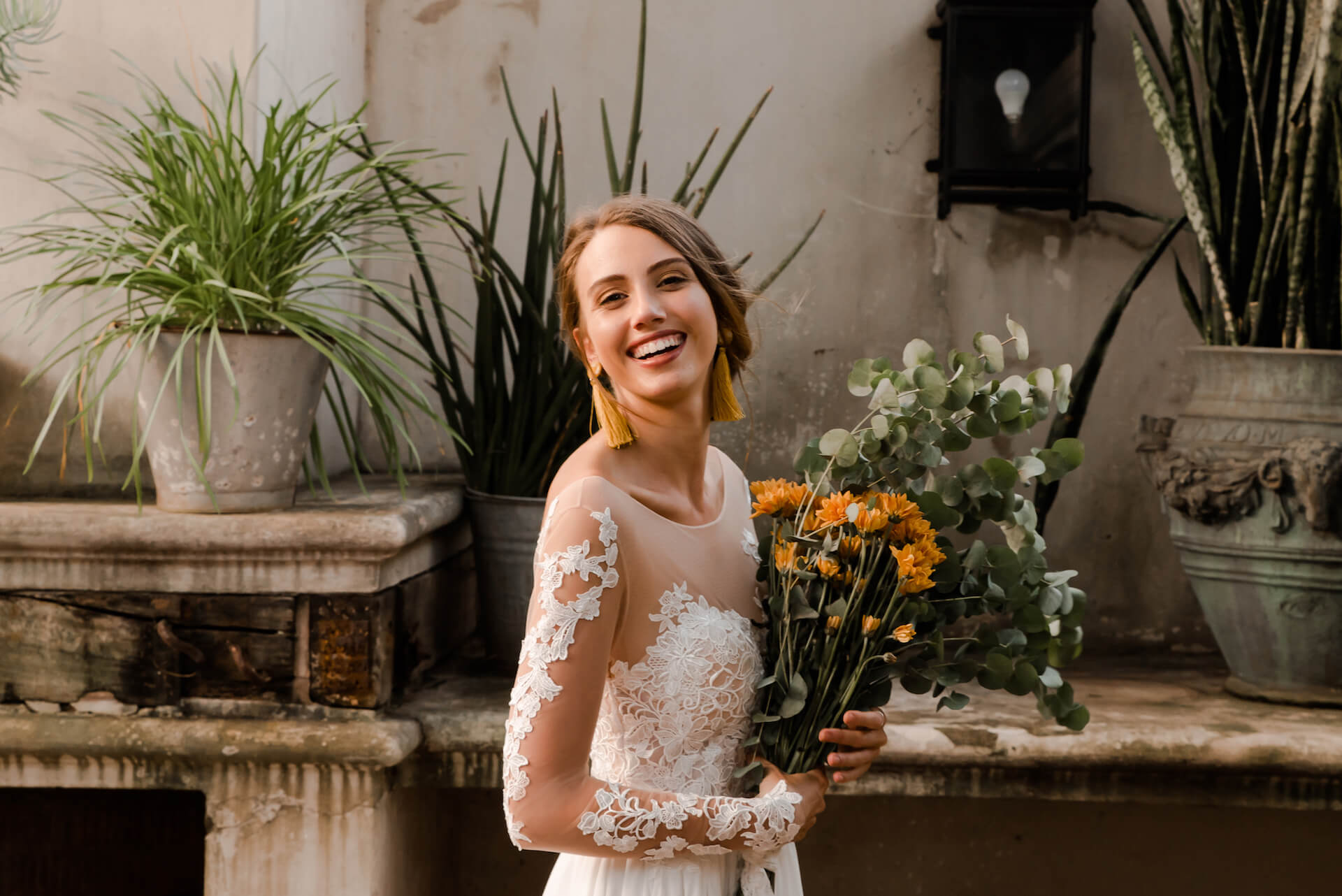 Fancy yourself a bit of an artsy, adventurous bride? I'm the same, boo. We undoubtedly love the lacy and lavish white-dress look, but we can't help getting a bit crafty and creative. If you're the kind of person that LOVES expressing yourself through colour and details, you're in the right place for a good taste of some wedding-day inspiration.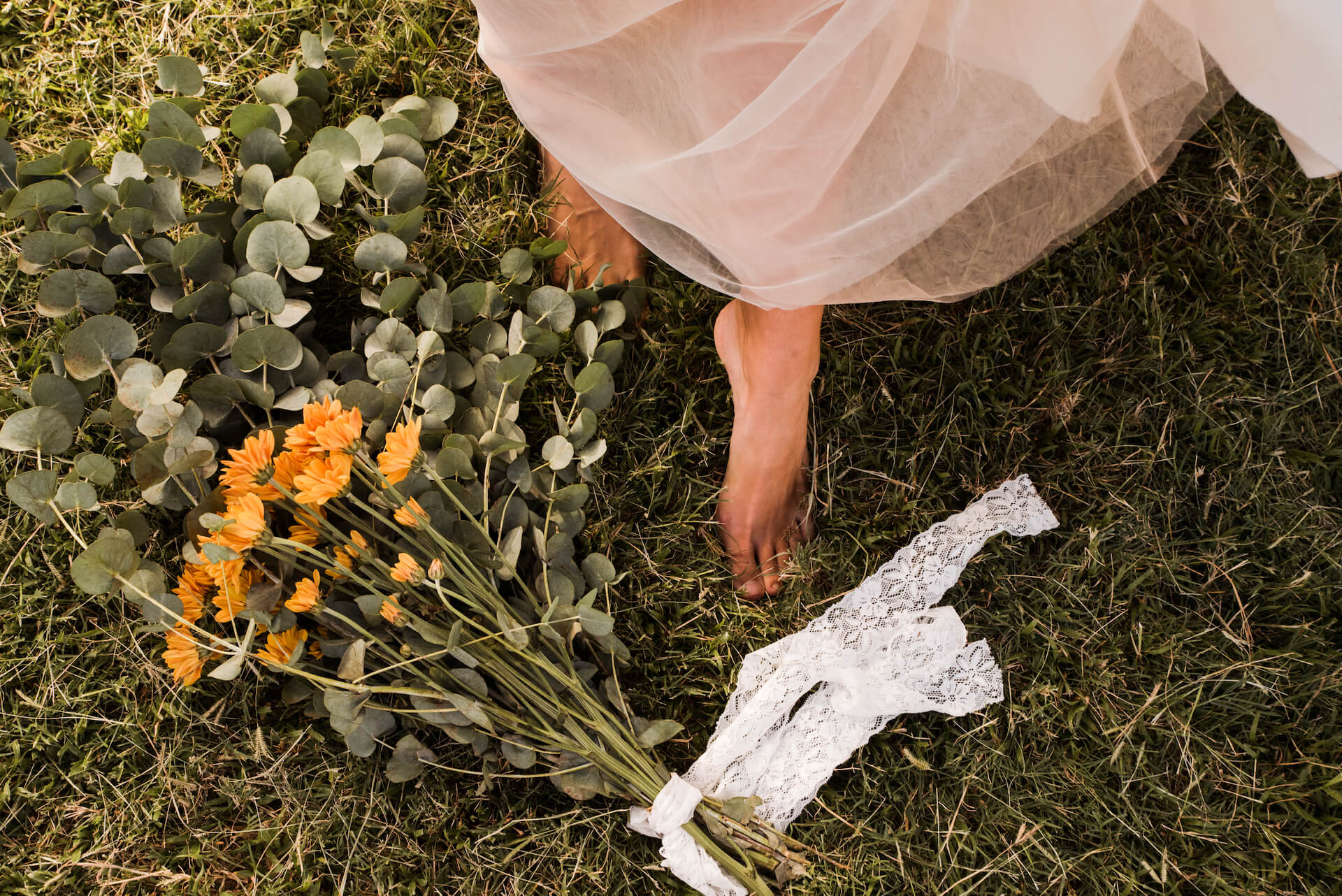 The "perfect" wedding day is where you can totally be yourself.
We designed two looks for the unique bride in mind. Dramatic but also dreamy. Feminine but also fierce. A non-traditional, sweet spirit who had a love for golden yellows and going barefoot. And here they are. Which one are you?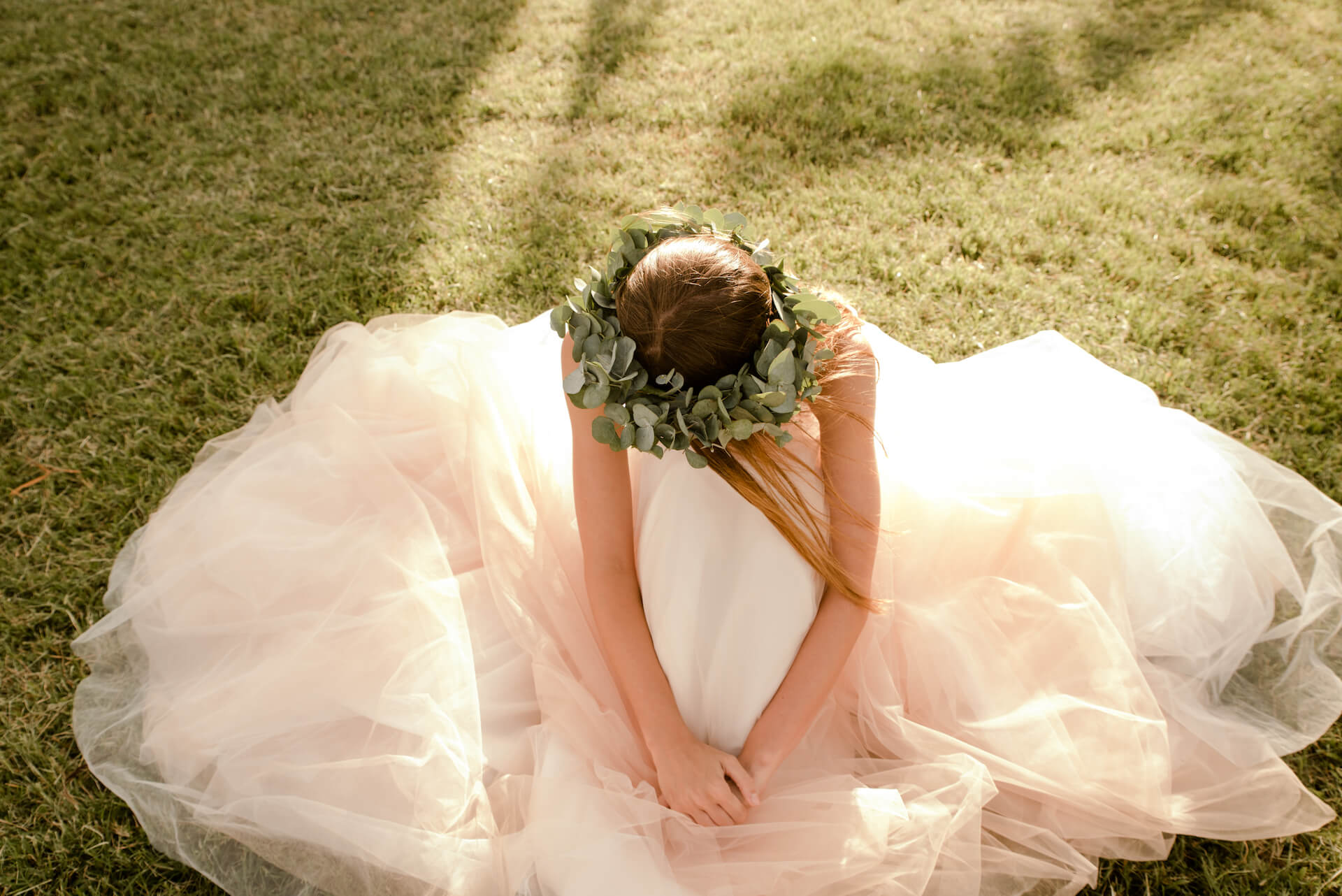 ---
Look 1 ~ Wild & Whimsical
Say hello to big poofy dress and over-the-top flower crowns. Something like a forest fairy. Something like a queen.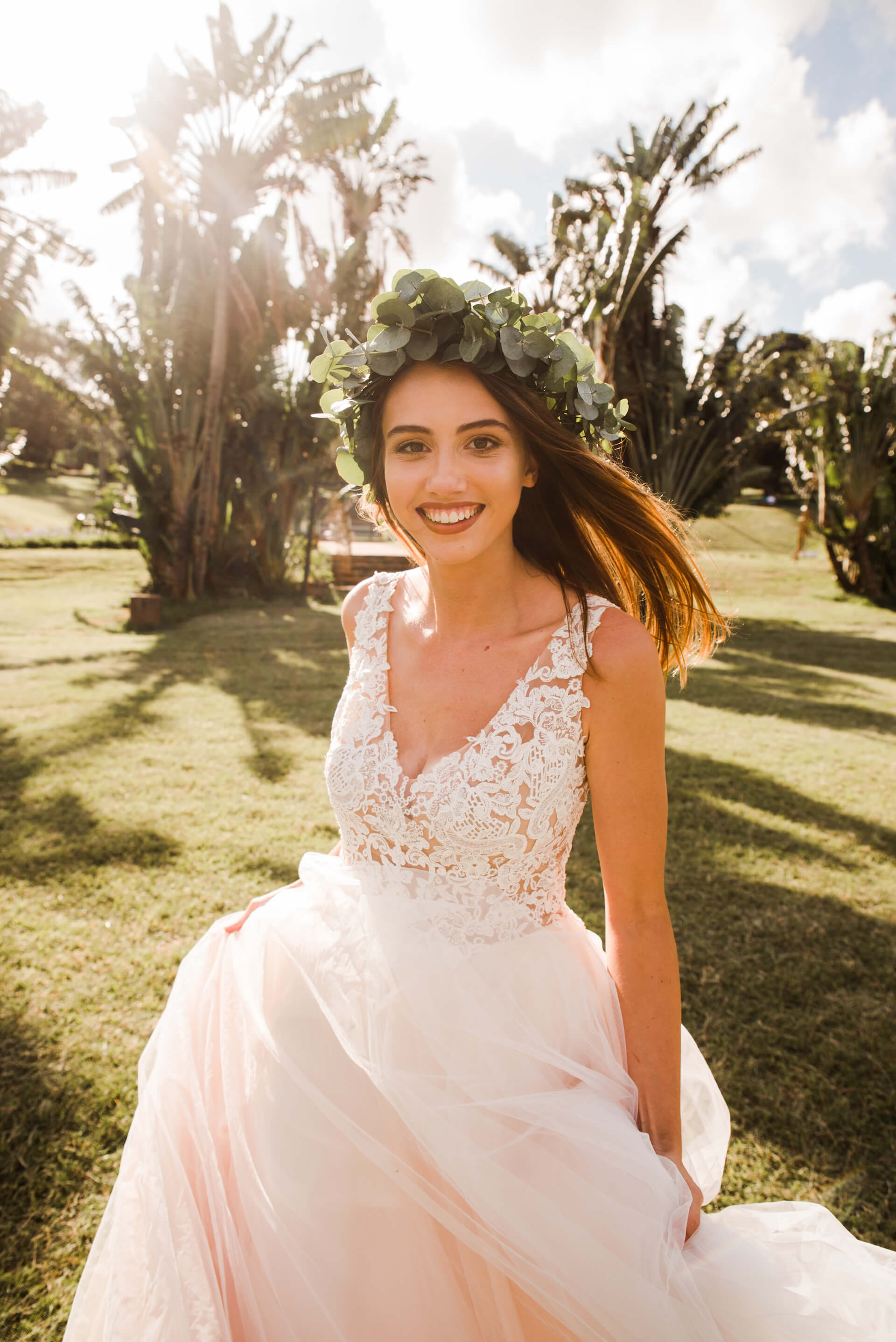 This is for the care-free, colourful brides who have a soft spot for indie-folk and can't stand heels for more than 10 minutes (me included). You aren't afraid to let go of those boring, burdensome expectations and have an absolute partayy on your wedding day.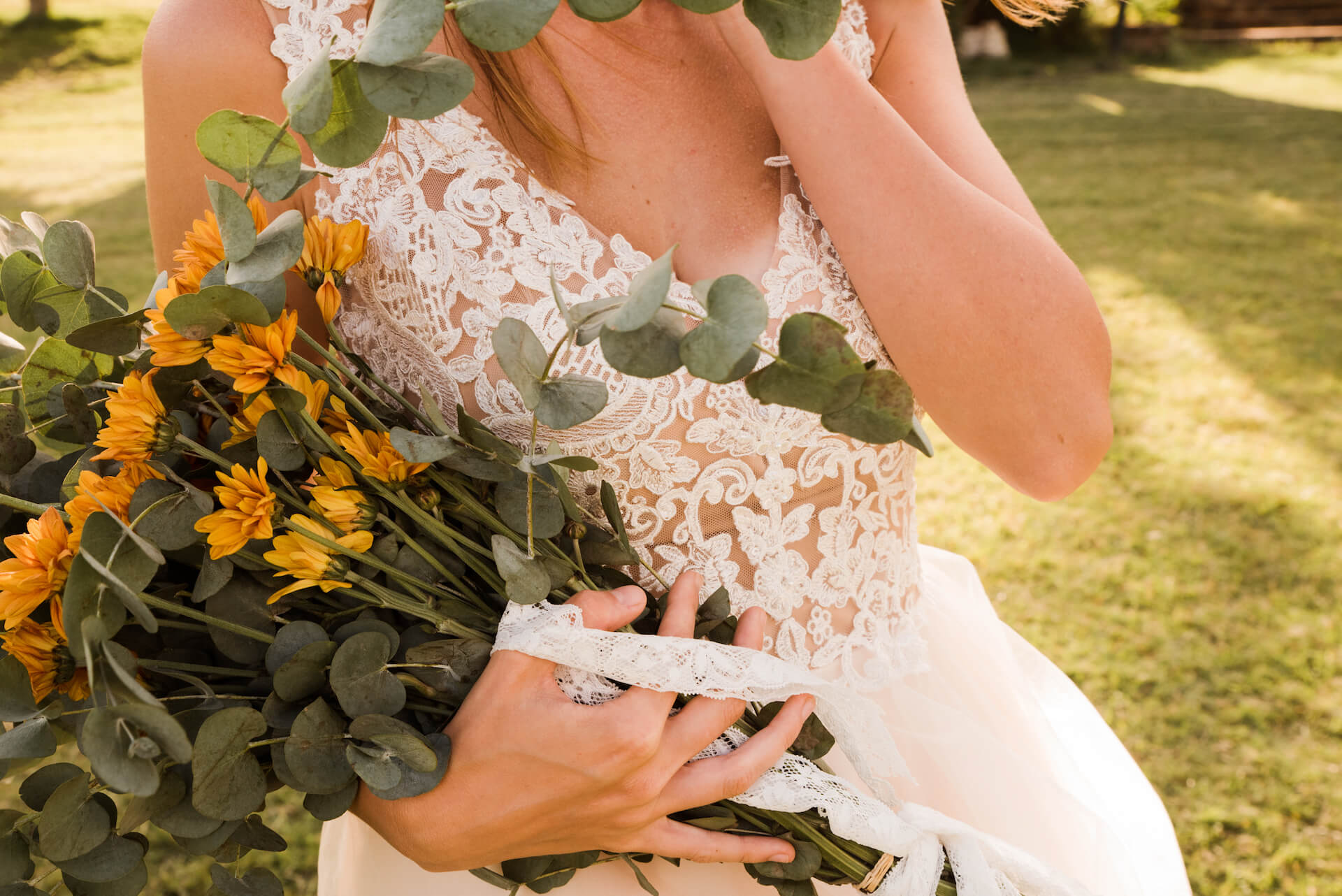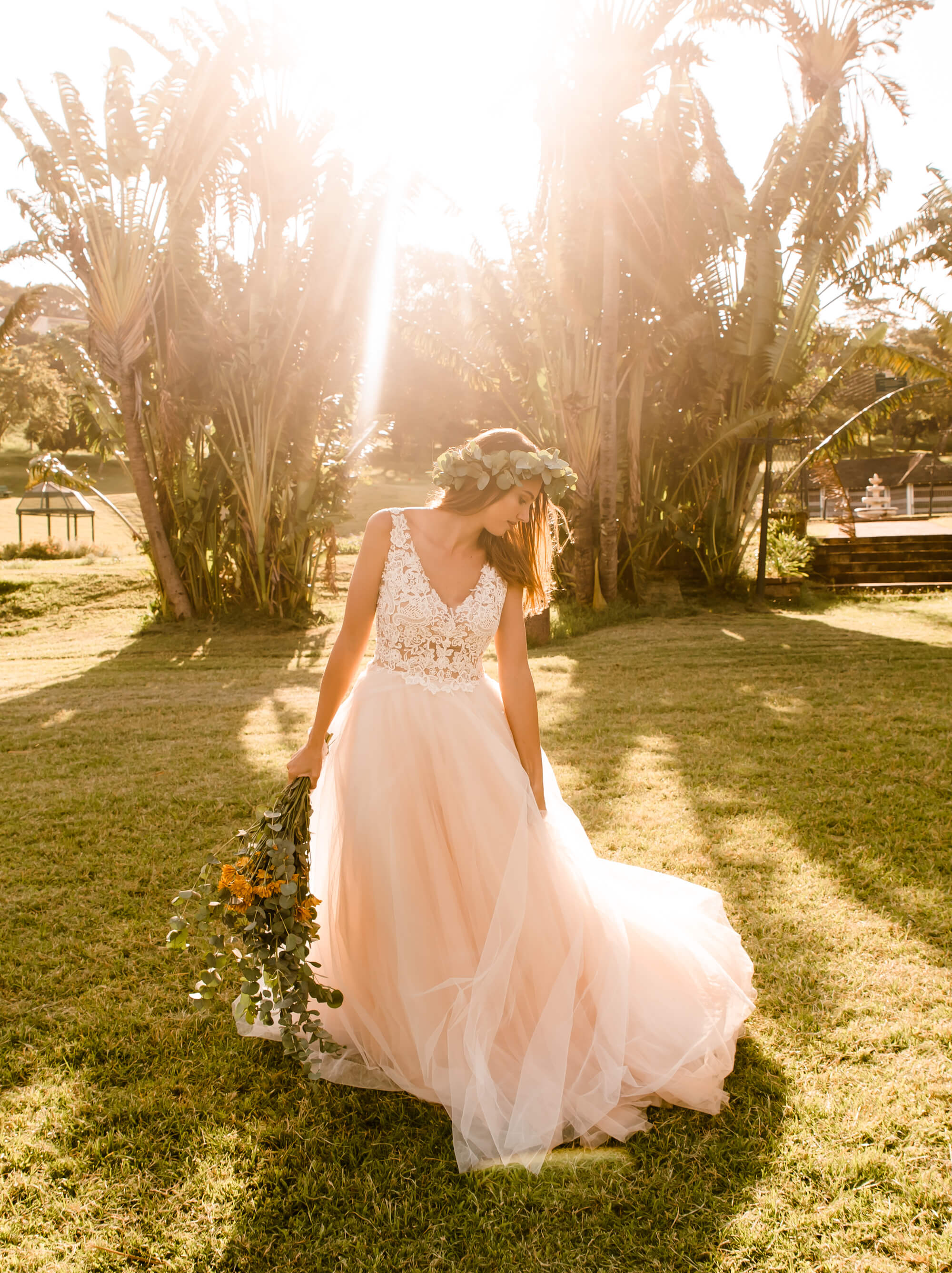 Vivacious & Vibrant
You're a die-hard fan of florals. And admit it, you've considered eloping to an exotic location more than once. And of course, there's an artsy touch of pink in the poof of your dress and your make-up is earthy and oh-so natural.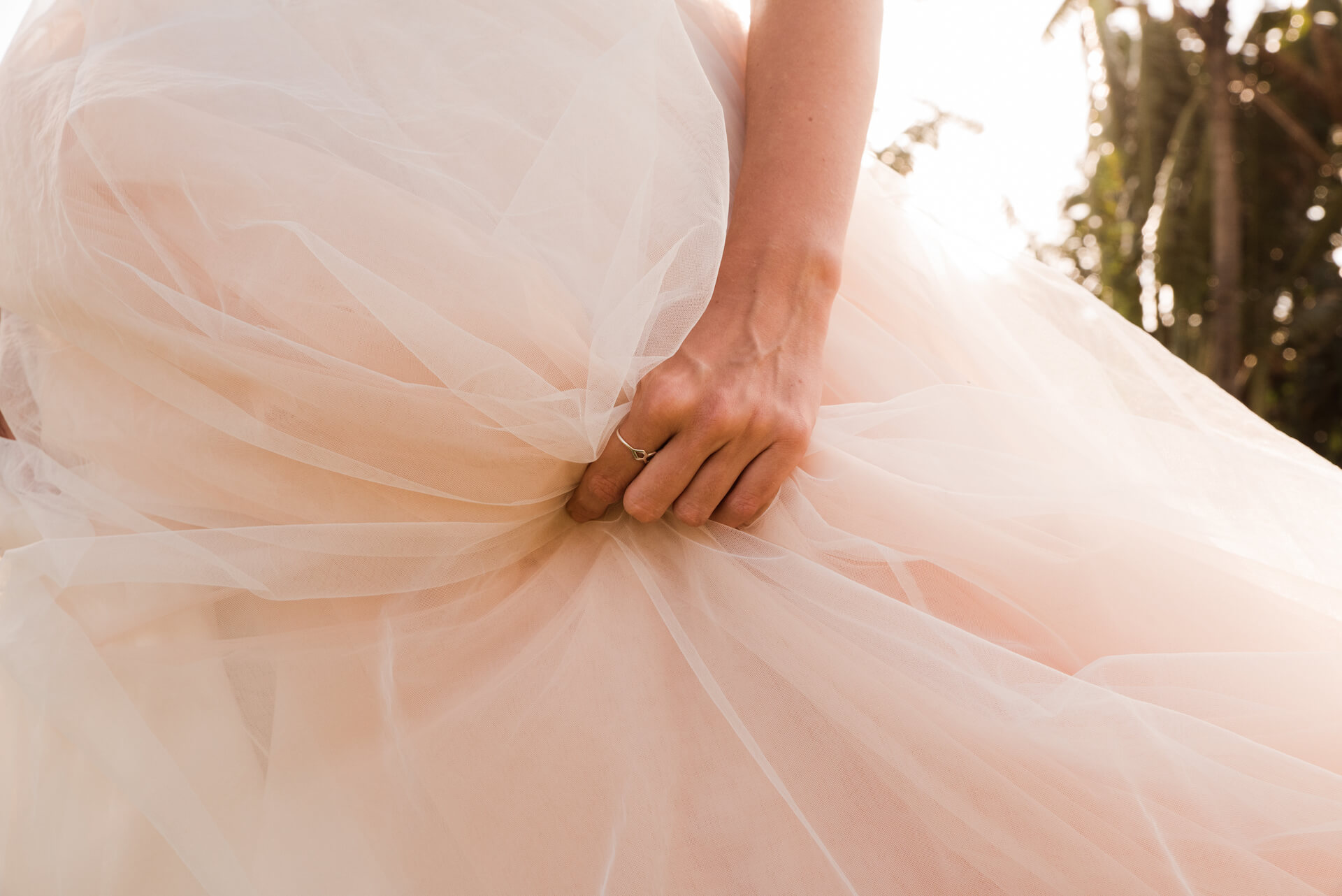 ---
Look 2 ~ Expressive & Elegant
Here we have some long-sleeved lacey and golden-yellow goodness. The joyful pops of colour make it quirky and the decorative details keep it classy. You're a lady with a love for the avant garde in life.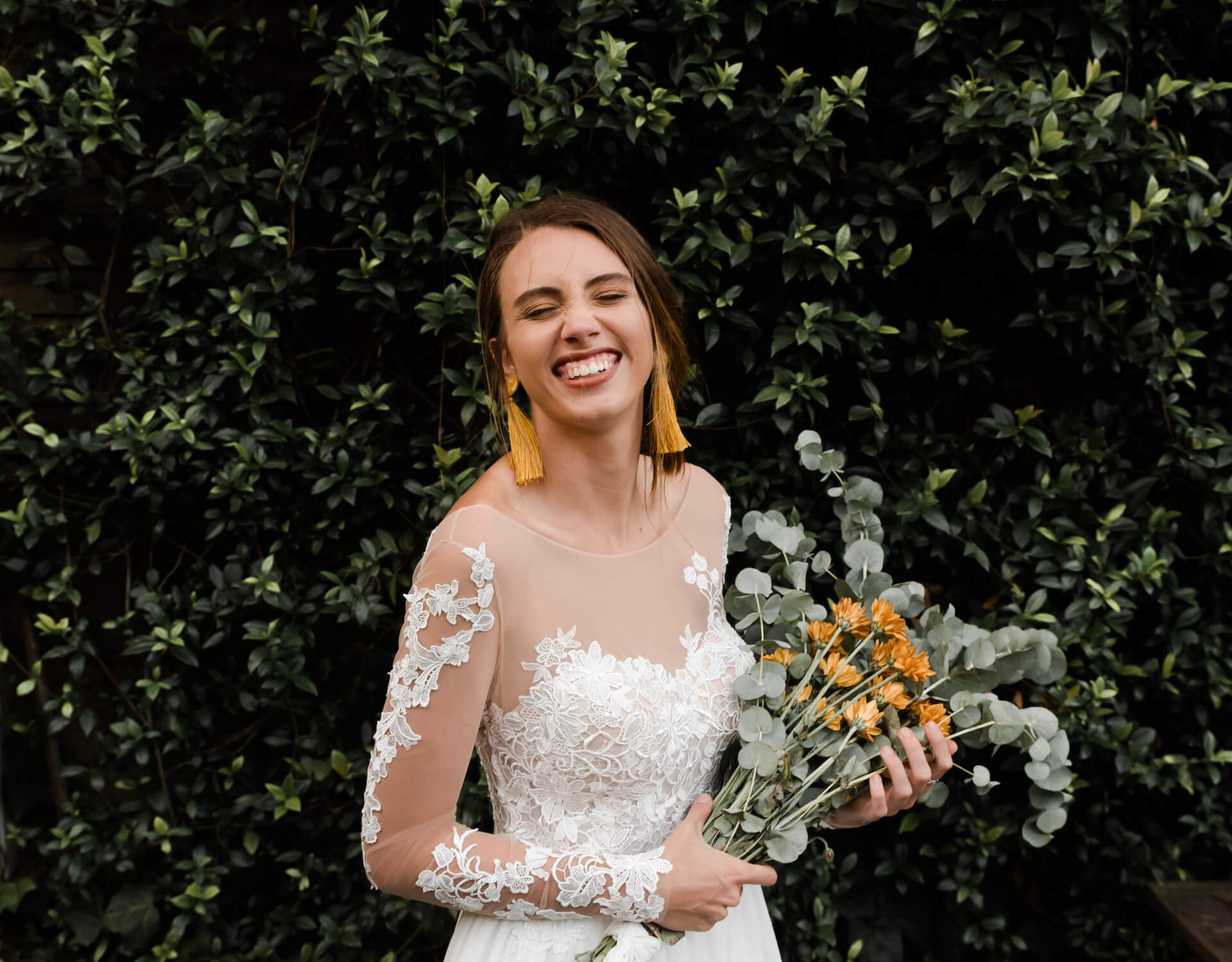 You probably have a fine taste in wine and dark chocolate. Autumn aesthetics are your thing and you probably won't say no to a pumpkin spiced-latte. Your favorite clothing items are thrifty, vintage treasures you've paid next to nothing for.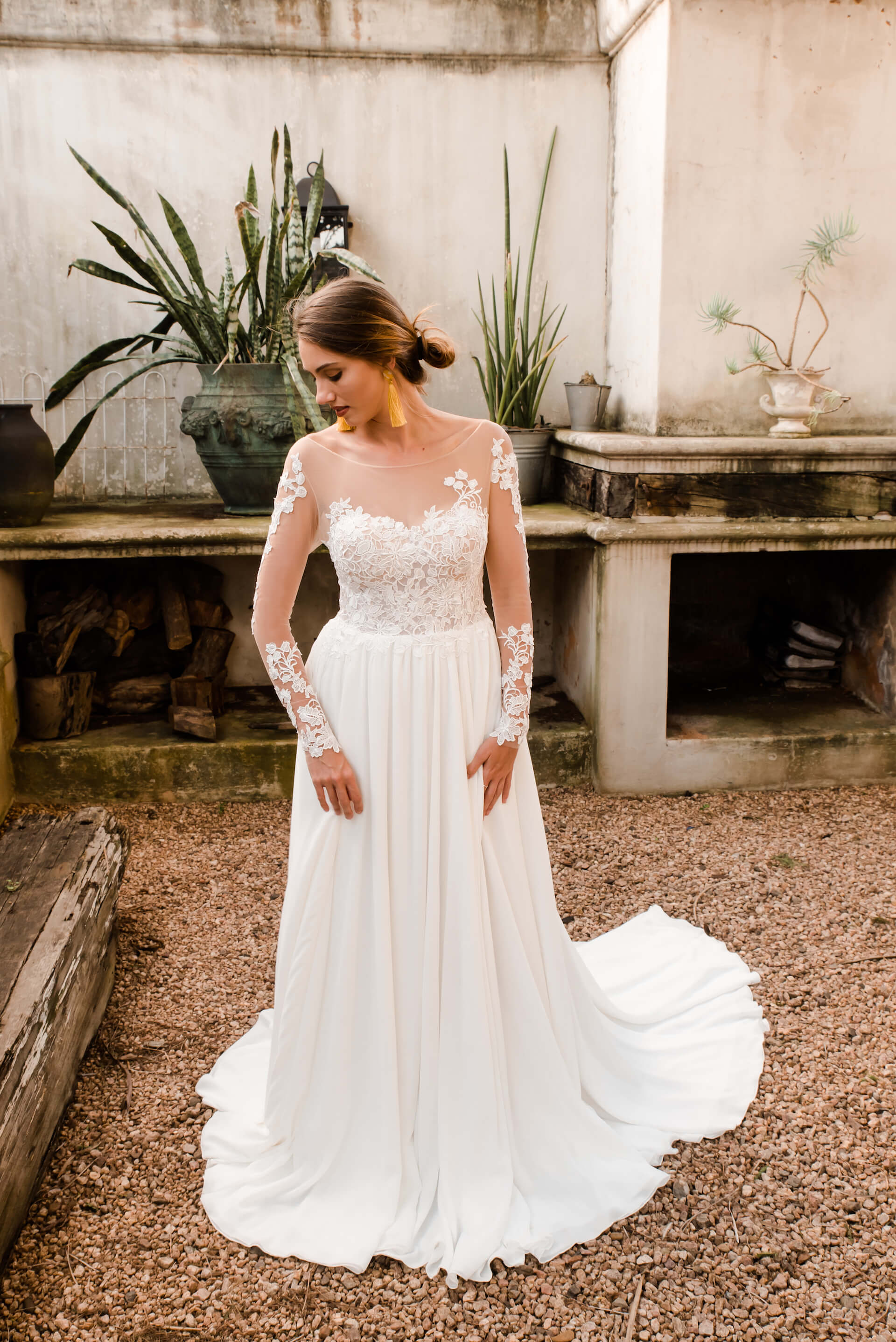 Striking & Serene
That fitted, feminine look speaks of your admiration for the timeless. The subtle dark lip adds that extra edge you're looking for. Paris and Prague are on your bucket lists. Or maybe you've been there already?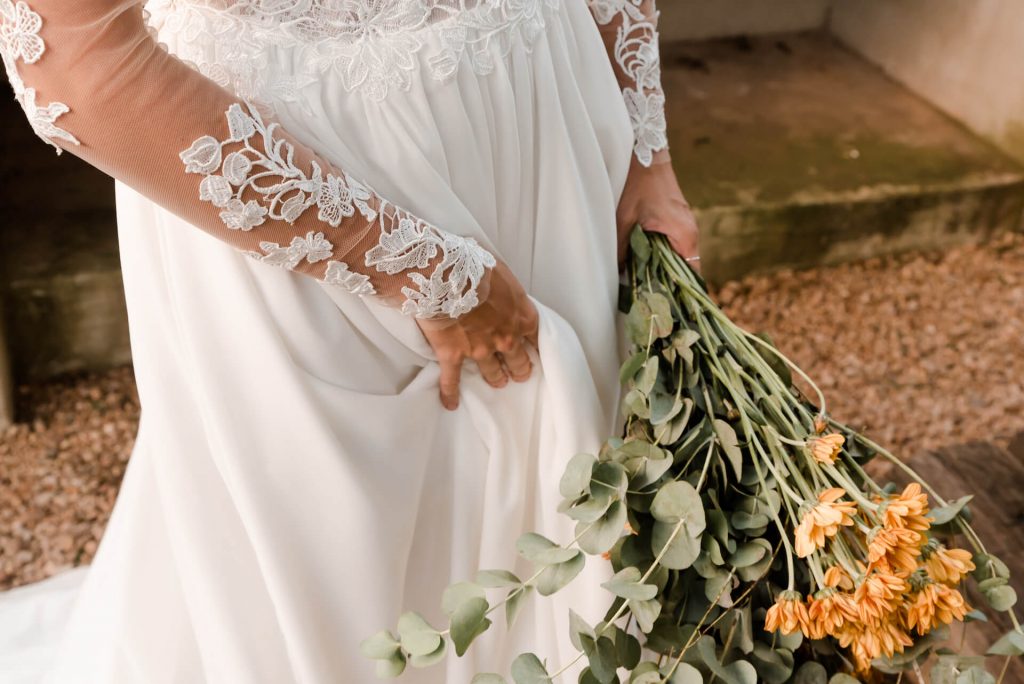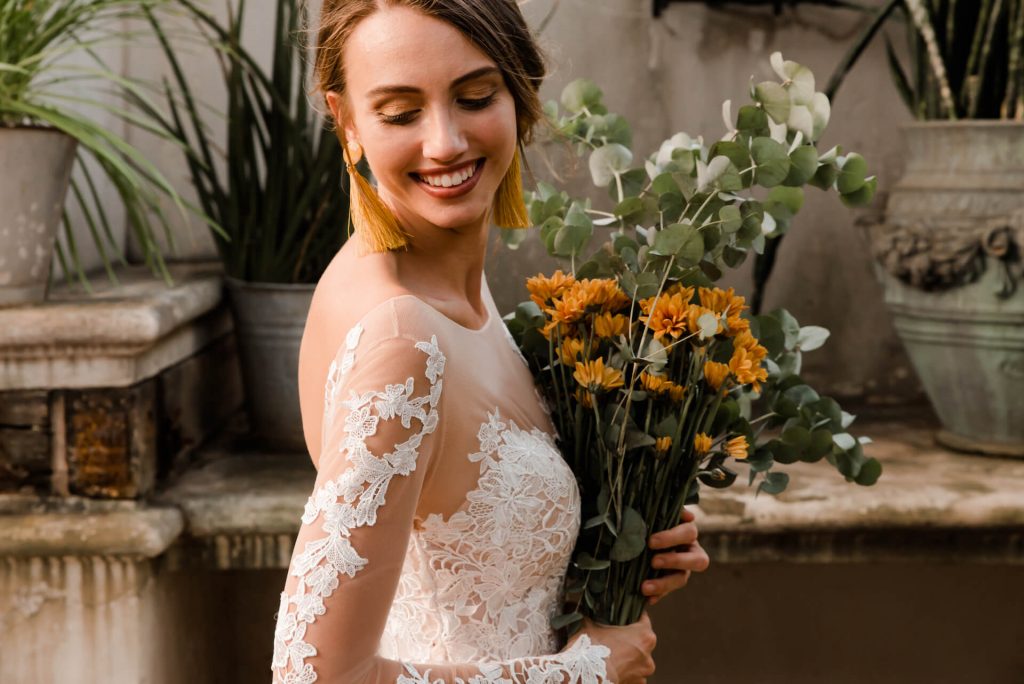 What kind of bride are you?
With so much out there, it's so easy to be over-whelmed by all the choices. The best advice I can give to any bride deciding on her look is to figure out who she is and what SHE wants. Your wedding day is yours. What better time and place to express the wonderful (and even weird) parts of who you are?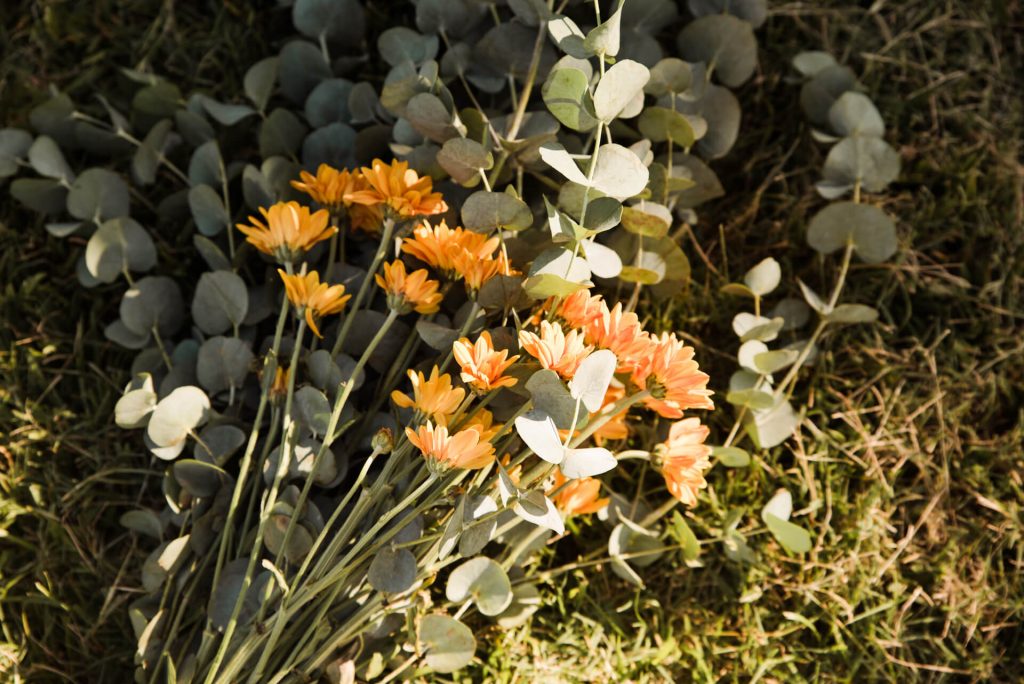 ---
Credits:
Dresses // Meliza Mary Bridal // www.meliza.co.za
Flowers & Flower Accessories // Phillipa Briggs // With Flowers in My Hair
Photography & Creative Direction // Misha Lee // www.mishalee.co.za
Make-up // Gina Reynolds
Model // Kelly-Anne Johnson